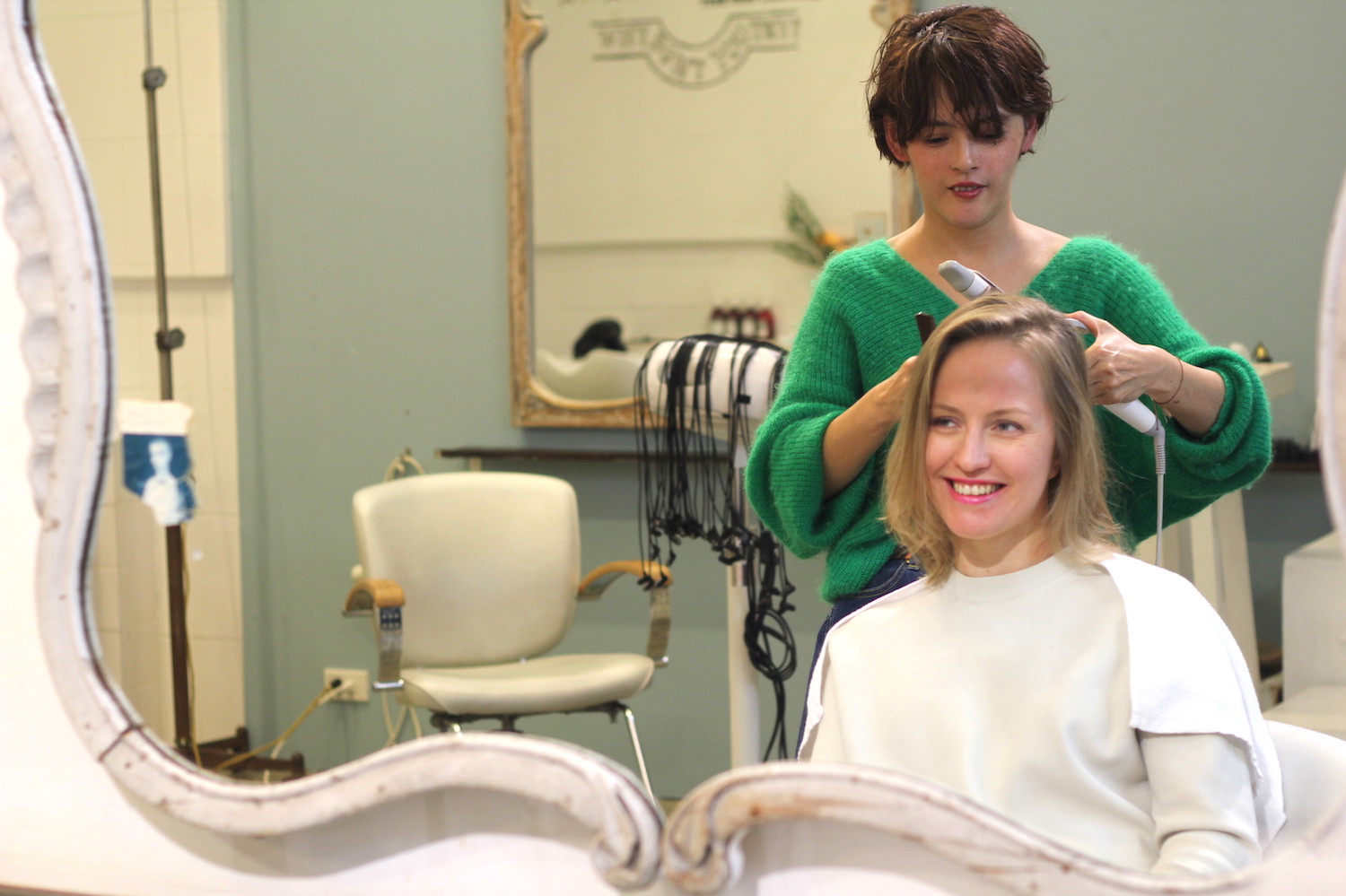 Heard all the hype about Japanese hair salons from friends who went to visit? Not sure what all the terms mean and what to go for? Living in Tokyo and having a hard time locating a Tokyo hair salon that can provide the same services as the ones back home? For example, that beautiful Balayage you used to get at your go-to salon.
Read on to discover our top five most popular Tokyo hair salon services highly reviewed by our international customers at Tokyo Beauty Stars! Services range from uniquely Japanese beauty services to popular treatments brought back and adapted from abroad.
Learn about the processes included in each bespoke service as well as the benefits and advantages involved. With expert recommendations provided based on hair types, stylings, and lifestyle needs, you'll no longer hesitate or second guess your choice next time you browse the extensive menu of a Tokyo hair salon.
Japanese Head Spa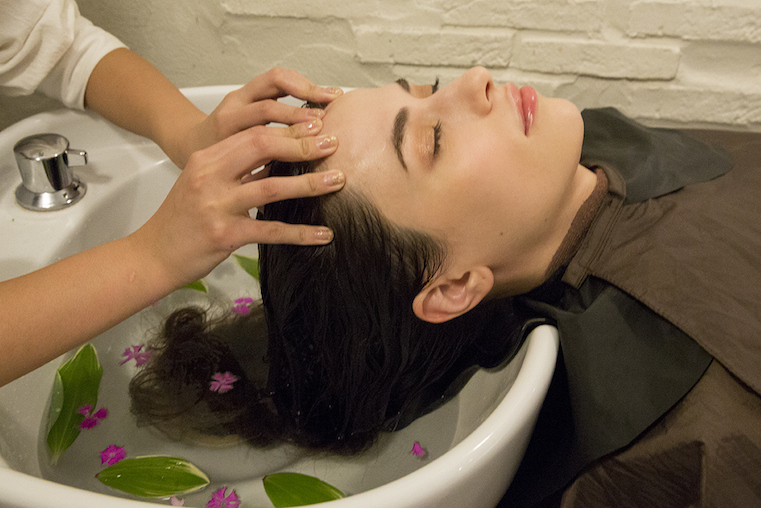 Performed by a professional head therapist with months of training and a beautician license under their belt, the Japanese Head Spa is not just a massage technique. Instead, it's a total relaxation session that often involves a professional hair and scalp care session. The benefits are plenty. An invigorating shampooing massage cleanses clogged pores, encouraging hair growth. The ensuing deep conditioning session repairs damaged hair follicles while restoring the scalp's moisture and oil balance. Moreover, pressure applied along the hairline curve to just over the ear and onto neckline reduces eye strain and stiffness, as well as improves lymph flow and blood circulation. From the aromatic scents to ambient music, the entire experience is tailored to promote inner healing, stress relief, and mental peace.
The deep moisturizing and oil balancing properties of the Japanese Head Spa make it highly recommended for those suffering from dry and itchy scalp, dandruff, and damaged hair. It's also perfect for those simply in need of a therapeutic pick me up after a long week at work (or travel). You will walk away refreshed and rejuvenated from the head and body massage session carefully designed to restore wellbeing. Reserve a luxurious Japanese head spa treatment performed by the finest scalp specialists at a top Tokyo hair salon for your next visit!
Tokio Inkarami Treatment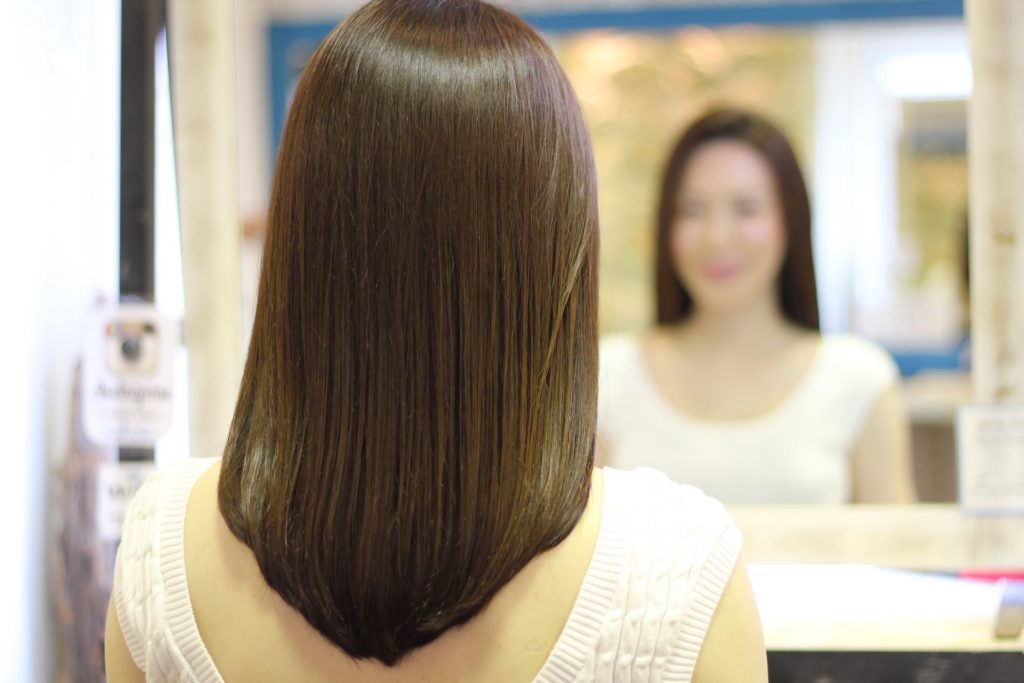 After receiving outstanding reviews from high-end Japanese salons, the Tokio Inkarami treatment has become one of the most popular items on the salon menu. Containing the Nobel Prize-winning ingredient fullerene, the Tokio Inkarami treatment is the Japanese beauty industry's first application of patented technology to hair care. Its amazing repair power is achieved as a result of a strong aggregate bond reaction created through a combination of different types of keratin. By binding the consolidated keratin into hair follicles, the treatment restores hair strength up to 140% and completely repairs brittle, damaged hair from the inside out. Active ingredient fullerene also slows down the hair aging process through the infusion of oxygen into hair cells. Oftentimes, the sessions include steam hair treatments, ensuring your hair fully absorbs the collagen and amino acid filled Tokio Inkarami cream for deep and lasting moisturizing.
Frustrated with damaged bleached hair, split ends, dull-looking locks? Book yourself a Tokio Inkarami Treatment with an award-winning team of stylists at a Tokyo hair salon today. We promise you'll walk out with an all-new shine to your hair!
Japanese Hair Straightening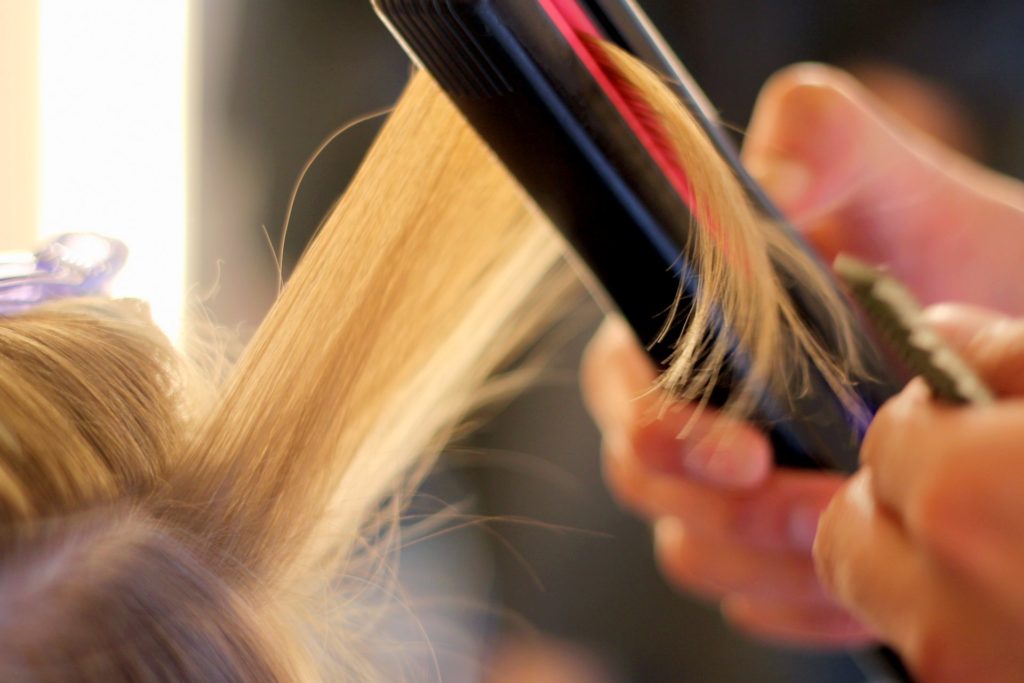 The world has always had a high demand for smooth, silky hair and Japan has innovatively come up with their own method to iron out unruly hair. Transform your current hair texture into sleek, healthy and shiny locks with this treatment. How it works is, a special solution is first applied to break down and rearrange hair bonds that control shape. After which, hair is permanently straightened out by flat-ironing. This method works on all types of curly hair, what's more, maintenance is a breeze.
Do note however as the treatment is permanent and does not gradually wear out, this is not recommended for anyone having second thoughts, like to change up their styles, or those with bleached or heavily damaged hair. This also means that there will be an obvious contrast between curly regrowth and already straightened sections, so continuous upkeep is required – similar to that of colored hair.
If you are already waking up extra early to use the hair straightening every morning or the previous straightening job at the last salon was not well done and your hair is damaged and partly frizzy, we definitely recommend you trying out Japanese hair straightening at one of the best Tokyo hair salons for the most updated formula and fine-tuned technique in the market. Say goodbye to unmanageable frizz and hello to smooth, glossy locks with an all-natural finish!
Keratin Treatments (Brazilian Keratin, Brazilian Blowout)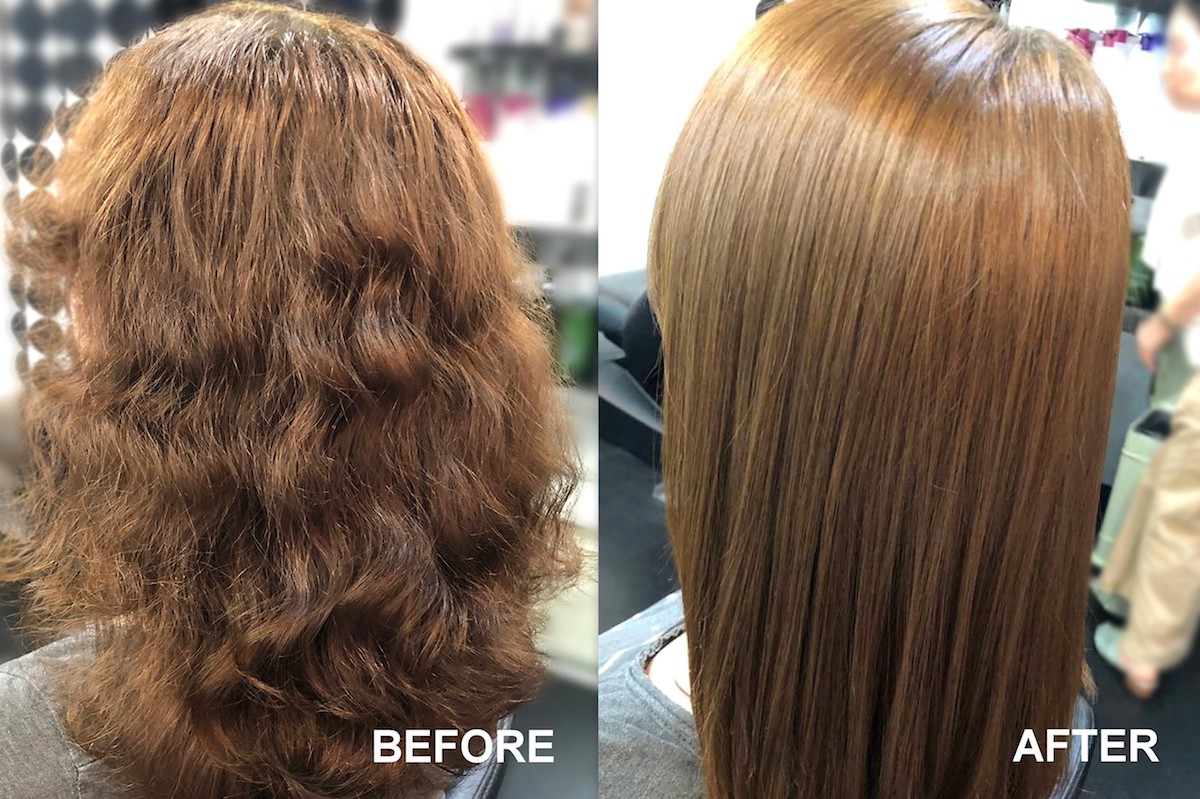 Similar to the Japanese hair treatment above, the Keratin Treatment provides hair straightening and smoothing effects. However, it's much less damaging and not as permanent. Unlike Japanese hair straightening, this semi-permanent treatment tames the frizz while allowing you the freedom of style change! The process may vary depending on the hairstylist and your hair needs. Some stylists prefer to apply the solution to wet hair and let saturate for half an hour while otherwise apply it on blow-dried hair. After which, remaining coarse strands will be flat-ironed to seal in the treatment where needed. The product is set into the hair using hair straighteners set at a low temperature to maximize keratin absorption with less impact to hair condition.
While a popular treatment overseas, most Japanese salons do not customarily perform Keratin Treatments. But before you start performing hours of Internet research, Tokyo Beauty Stars has got you covered! Tokyo hair salons with stylists skilled in hair-smoothing Keratin Treatments can be found just a few clicks away on our TBS website. Want to try out a straight look without the style commitment? Or simply missed getting Keratin Treatments ever since moving to Tokyo? Let us put you in touch with one of our best Tokyo Keratin specialists at a top Tokyo hair salon!
Balayage (Freehand-painted highlights)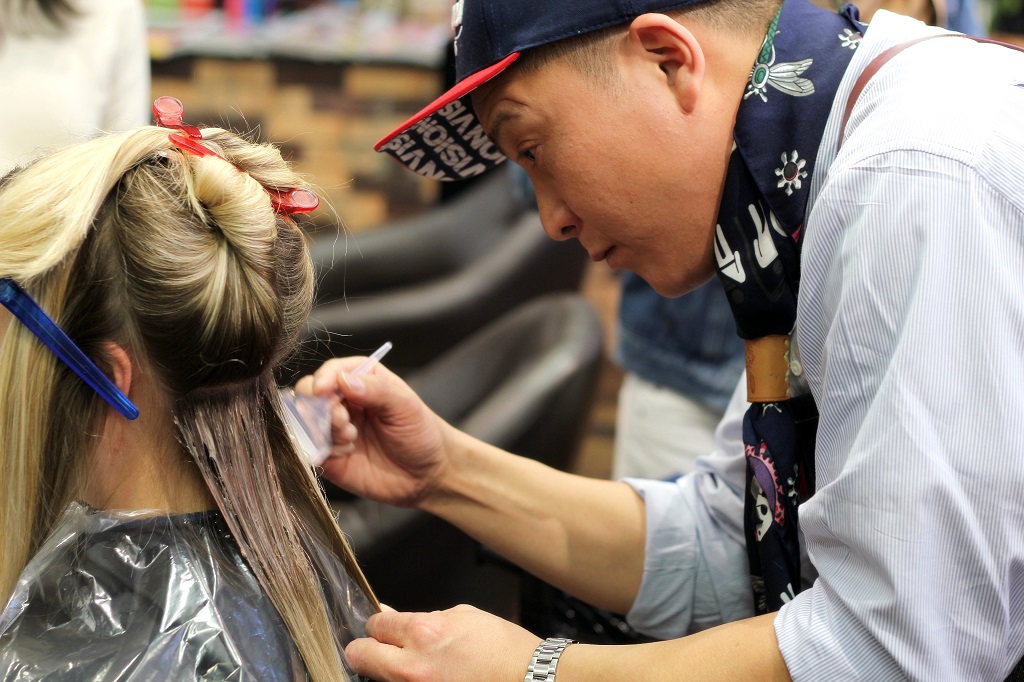 Last but definitely not the least on our top five most booked hair services is the Balayage. Just as with the keratin treatment, only a few select salons offer this treatment in Tokyo. But rest assured, we have already sourced some of best on our TBS website.
We know what you might be thinking. Non-locals often find Japanese-standard bleach a little too harsh for foreign hair textures, as Asian hair textures require higher concentrations. At Tokyo Beauty Stars, we mostly list Tokyo hair salons featuring top stylists with experience overseas and skilled in performing on foreign hair. These stylists are often able to provide foreign customers with a diluted concentration of bleach that can be safely applied on non-local hair textures.
With stylists at Tokyo hair salons renowned for their subtle and natural-looking hand-painted coloring techniques, you are guaranteed beautiful natural-looking highlights that blend in perfectly even with the regrowth. For those hoping for something brighter and more vivid, Japanese stylists' acclaimed freehand hair painting technique and color pairing will certainly not disappoint.
Want to touch-up your roots from your last Balayage session done back home? Thinking of brightening up your hair with gorgeous, fuss-free sunkissed highlights? Transform your current look with an all-inclusive Balayage treatment featuring all the complimentary services that Tokyo hair salons are known for.
Final recommendations
Visiting Tokyo? We highly recommend trying either the Head spa, Tokio Inkarami Treatment or Japanese Hair Straightening. You will be receiving the best in uniquely Japanese beauty services under the hands of highly trained stylists. With Tokyo home to the country's industry-leading top-notch salons, salons here employ advanced products and techniques employed not yet available anywhere else in the world. On the other hand, Tokyo transplants who are longing for some of the services back home can definitely consider our Keratin Treatment and Balayage packages. Enjoy a new hairstyle with minimal damage and inclusive treatment sessions under the hands of internationally-minded hairdressers highly experienced with foreign hair!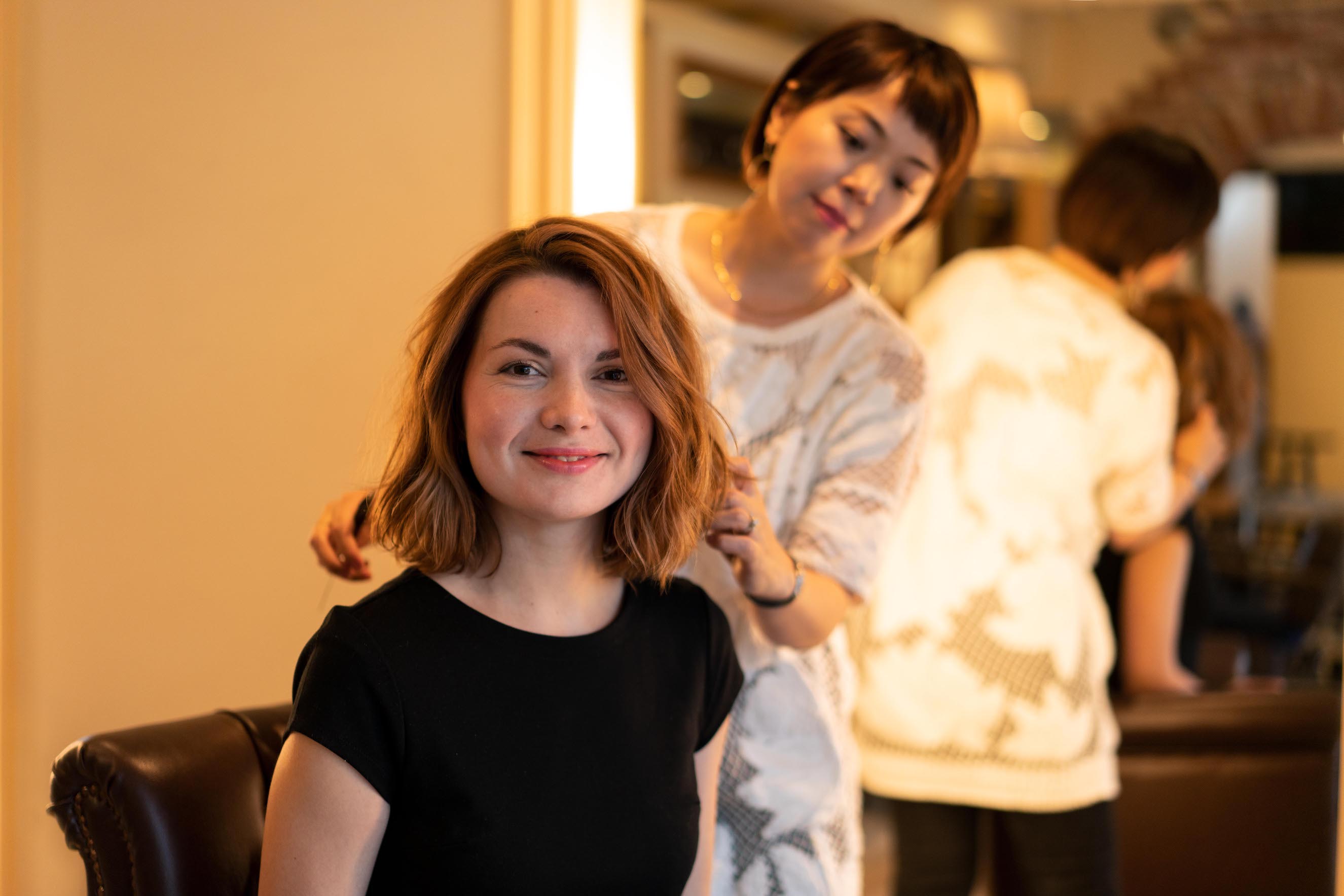 Whichever package you choose, Tokyo Beauty Stars is here to assist and welcome you to the world of not just Japanese salon beauty services, but top Tokyo Hair Salons. Where every experience begins with a detailed consultation session that ensures you receive the perfect combination of products and services that best fits your styling and hair care needs. Leave the reservation details to us! All you need to do is look forward to a hair pampering and relaxation experience. More often than not, it will end with you leisurely sipping from an aromatic cup of tea.