Japan is Asia's leading country in beauty culture and offers some of the world's most advanced hairdressing techniques and services. It was the summer of 2016 that we started this small project at Tokyo Beauty Stars to introduce Japanese beauty culture by highlighting Tokyo beauty trends, techniques, products, services, and highly qualified professionals.
I am happy to look back over my career of 12 years in 2 types of media in the Japanese beauty industry.
In my 20's, I worked as an editorial promoter to hair salons through the beauty coupon magazine 'Hot Pepper Beauty,' which targets Japanese women for active consumption. Working on this coupon magazine was such an exciting experience with passionate hairdressers, and it also faced the reality of the beauty business in a competitive market. However, it never fulfilled my curiosity to work with hairdressers for fundamental business solutions by understanding their professionalism.
From my late 20's, to step more into the beauty industry, I started working at a beauty publishing company which publishes top magazines for advanced professionals and features high-end hair designs, techniques, and salon managements.
I belonged to the marketing department as well as Asian market research and got the opportunity to learn about a wide range of beauty industries through media planning and sales, interviewing Tokyo's top salons, and visiting Japanese beauty product manufacturers. Through the Asian market research, talking to local beauty editors and publishers, communicating with beauty product manufacturers, and attending local beauty events in those countries, I realized how appealing Japanese beauty culture is to other Asian countries.
There was another discovery, though. Japanese hair stylists have great passion for their work, but the hair industry today is tight and limits their business opportunities by the oversaturation of salons. Combined with the shrinking Japanese population also reducing opportunities in the Japanese beauty market, being successful as a hair stylist in Japan takes real skill and customer satisfaction.
One day, a clear message came to mind: 'To delight women of the world with our Japanese beauty culture and activate the beauty industry is going to be my new mission.' I still remember this moment vividly, and this was my first pledge after working for 12 years in the beauty society.
I started planning the way to introduce our culture as actual services, a way through the language barrier, and I took my friends to the top salons to test my ideas in field. After going through many obstacles, we eventually launched this online salon booking service.
We at Tokyo Beauty Stars offer beauty packages from top salons with well-experienced stylists at special prices. Knowledgeable hair stylists with international experience who welcome Tokyo Beauty Stars customers perform their services on you. They offer you special prices to make our global customers happy in the spirit "omotenashi."
Our customers from all over the world stimulate us day by day, helping the dedicate stylists and passionate team mates continue to learn going forward. Opening the doors of Japanese salons to global customers is the key to opening up the Japanese beauty market to the world. We hope you will enjoy our services.
Welcome to the world of beauty in Tokyo!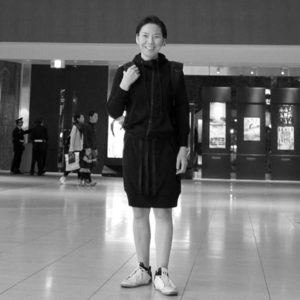 TOKYO BEAUTY STARS
Managing Director,
Eri Kimura