Professional Stylist Training Program at Top Tokyo Salons
Tokyo Beauty Stars is a Japanese company specializing in introducing the world to the best of Japanese beauty services in Tokyo. We have been providing free online salon booking services since 2017 and have arranged over 2,000 reservations with top Tokyo salons for our international customers. In addition, we also facilitate training programs for international hairdressers at select top salons in Tokyo.
The development of Japanese hair cutting techniques dates back to the 1970's. Triggered by Vidal Sassoon's revolutionary hair cutting technique that shook the hairdressing world in the 1960s, Japanese hairdressers rushed to England in the 70's to acquire the art of the "Sassoon Cut". Upon their return to Japan, hairdressers at the time researched and developed a unique version of the Sasoon Cut to take into consideration East Asian head shapes and hair types. Following which, Japanese hair cutting technique began and still maintains to be well-regarded in Asia. Nowadays, hairdressers in Japan undergo a meticulous training process. Nationally qualified and possessing a beautician license, candidates obtain employment at a beauty salon after 2 years of cosmetology school and upon passing the national licensing exam. Only following 3 to 5 years of training as an assistant and passing a salon technical test are they finally permitted to cut clients' hair for the first time.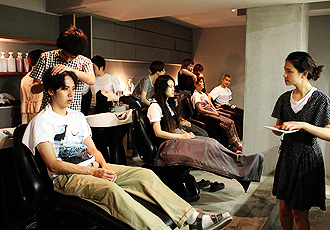 Successful hairdressers are attuned to their strengths, constantly brushing up on technique to hone their individual talents. For the ambitious hairdresser, the chance to acquaint themselves with unfamiliar techniques abroad can overwhelmingly broaden capability and potential. This academy is recommended for owner stylist or stylists with over 5 years of experience and provides insight on differentiating from other hair salons, self-motivation management and how to increase sales.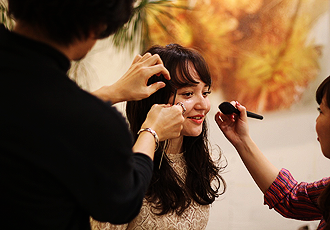 Held in a small group setting and led by top stylists at top Tokyo hair salons, the academy will not just focus on improving hairdressing design skills but also involve how to reproduce the service quality typical of a Tokyo salon. Elements to be explored include highlighting cosmetic products, techniques and tools, cozy ambience and sophisticated interiors, heartwarming customer services, and navigating tensions between top stylists. Just as chefs from across the globe make the pilgrimage to France for the chance to experience gourmet food culture and spirit of artisans, entering the Tokyo hair dressing scene can open you up to the world of leading trends in Asian hair and fashion. Return home refreshed, inspired, and equipped with enhanced skills with which to develop new styling and service opportunities!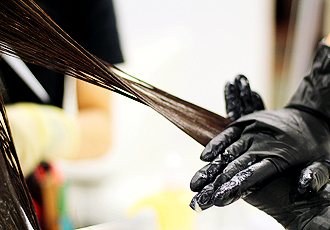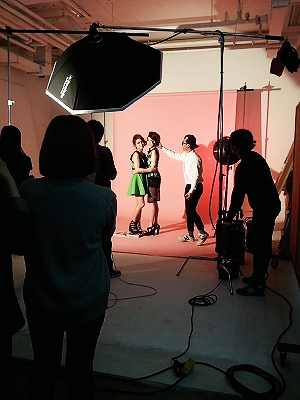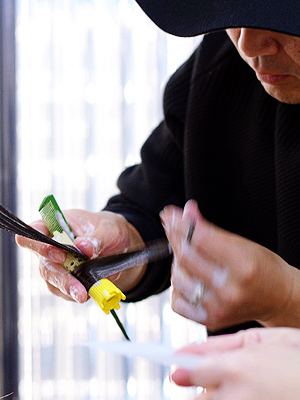 *Training components will be customized following initial consultation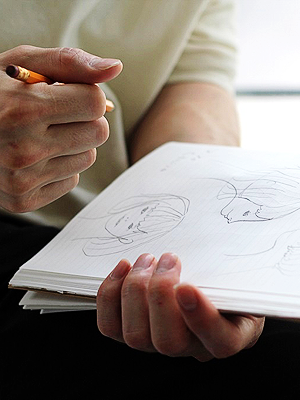 DURATION OF TRAINING
1 full day (Monday or Tuesday)
MINIMUM NUMBER OF PARTICIPANTS
5 People
INCLUDES
Training wig, interpretation services, certificate of completion
APPLICATION DEADLINE
4 months prior to the desired training date
APPLICATION CONDITIONS
Self-arrangement of a Japan tourist visa
PAYMENT TERMS
Paid in full in advance within one month after application (JPY)
PAYMENT METHOD
Bank transfer (Mitsubishi UFJ Bank or Mizuho Bank)
E-Mail contact@tokyobeautystars.jp