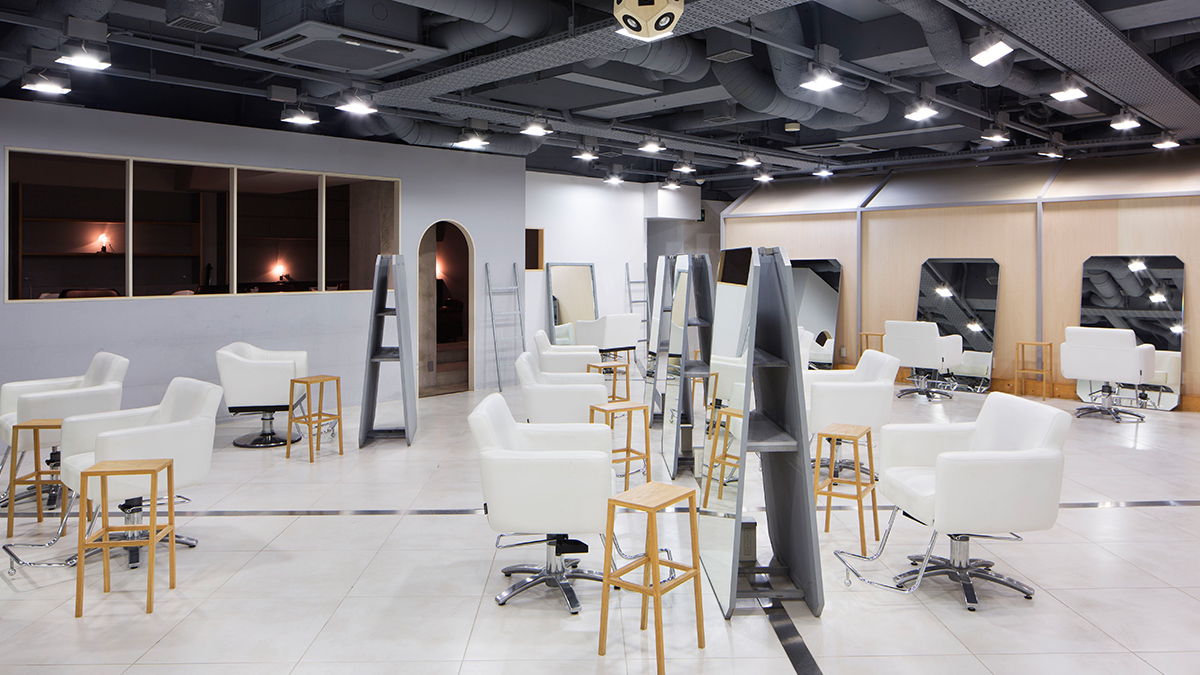 Ever spent a lot of money on a hair salon with rave reviews only to have the stylist completely misunderstood what you meant? It's frustrating, especially when you know the stylists are more than capable of creating the hair of your dreams. Imagine if you and your stylist don't speak the same language. So we totally get it if the language barrier is holding you back on getting your hair done in Tokyo. As such, we've rounded up the top ten international friendly English-speaking hair salons in Tokyo most popular with our 2,000+ actual international customers who have booked through our free reservation services at Tokyo Beauty Stars.
With internationally-minded stylists experienced in working with non-Japanese hair and more than comfortable consulting in English, don't miss out on the chance to experience the world-class quality of Tokyo hair salons and uniquely Japanese beauty services (such as the luxurious Japanese Head Spa).

Enjoy Exclusive Deals at English-Speaking Hair Salons in Tokyo
1. NORA Hair Salon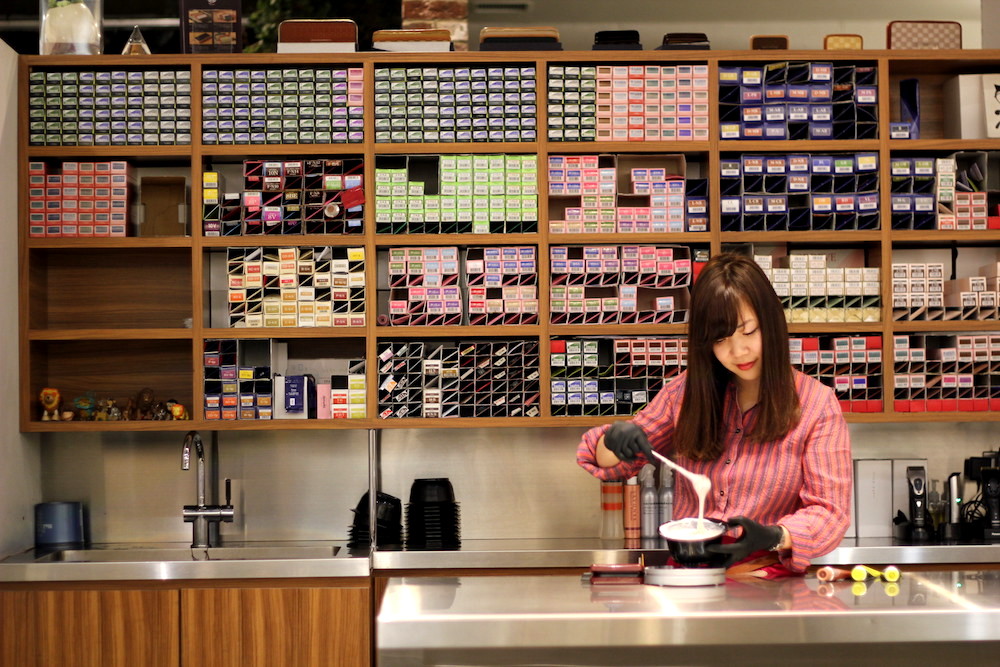 The number one favorite of English-speaking hair salons in Tokyo from our Tokyo Beauty Stars customers – NORA! Step inside NORA and you will feel as if you have entered an art gallery in SOHO. High walls decorated with carefully curated art reflect the creative talents of NORA's highly experienced hairstylist. But what makes this salon stand out amidst a city of top hair salons is its in-store collection of over 400 different hair colors. As if 400 colors are not enough, stylists often mix colors to create unique blends that suit their clients' hair, skin, and eye tones.
Change up your style with their much sought-after Total Hairstyling Package which features a haircut with your choice of a Full Color OR Wave perm complemented with the Tokio Inkarami Treatment OR an Organic Head Spa. Their specialty Organic Head Spa incorporates ingredients sourced from Italy to calm irritated scalp, while the Tokio Inkarami Treatment uses patented Nobel prize-winning technology to slow aging and reverse damage on unhealthy hair. Redefine your style today at a salon on a mission to help their clients rediscover their true identity!
Check out NORA's most popular packages:
2. SIN DEN Hair Salon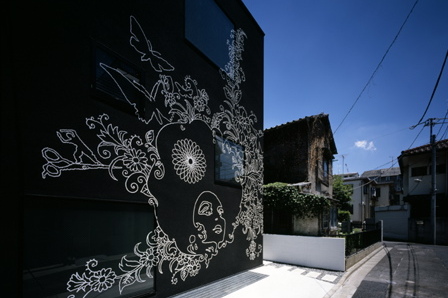 Runner up on our top ten list is SIN DEN, a 22 year-standing salon in the highly competitive Omotesando location. With rich working experiences overseas and possessing sophisticated techniques, SIN DEN's team of fluent English-speaking stylists aim to provide customers with an "International Total Beauty Space". Not only have their staff trained under many stylists and salons worldwide, but they also continuously collaborate with salons in LA and NYC. As such, they are more than able to provide quality services like those provided in salons overseas. Trusted by Tokyo's many well-known hotels, SIN DEN has welcomed many international VIPs and celebrities through their doors. And with a near 100% foreign clientele, it's safe to say your hair is in very good hands.
If you are in the area, don't miss out on their highly reviewed Half Highlights with Color Care Treatment Wellaplex package. Designed by Wella Professionals, Wellaplex is a formula that strengthens hair during bleach and coloring. A weaving technique used to blend roots with colored hair and lightening of the lower hairlines produces a half head of highlights technique that is less chemical intense as other coloring treatments but mimics a full head treatment. Enjoy the highlights you love without the complications, and experience the freehand coloring technique magic under the hands of stylists behind "New York Fashion Week" and other fashion shows worldwide!
Check out SIN DEN's salon package offerings:
3. Dot + LIM Hair Salon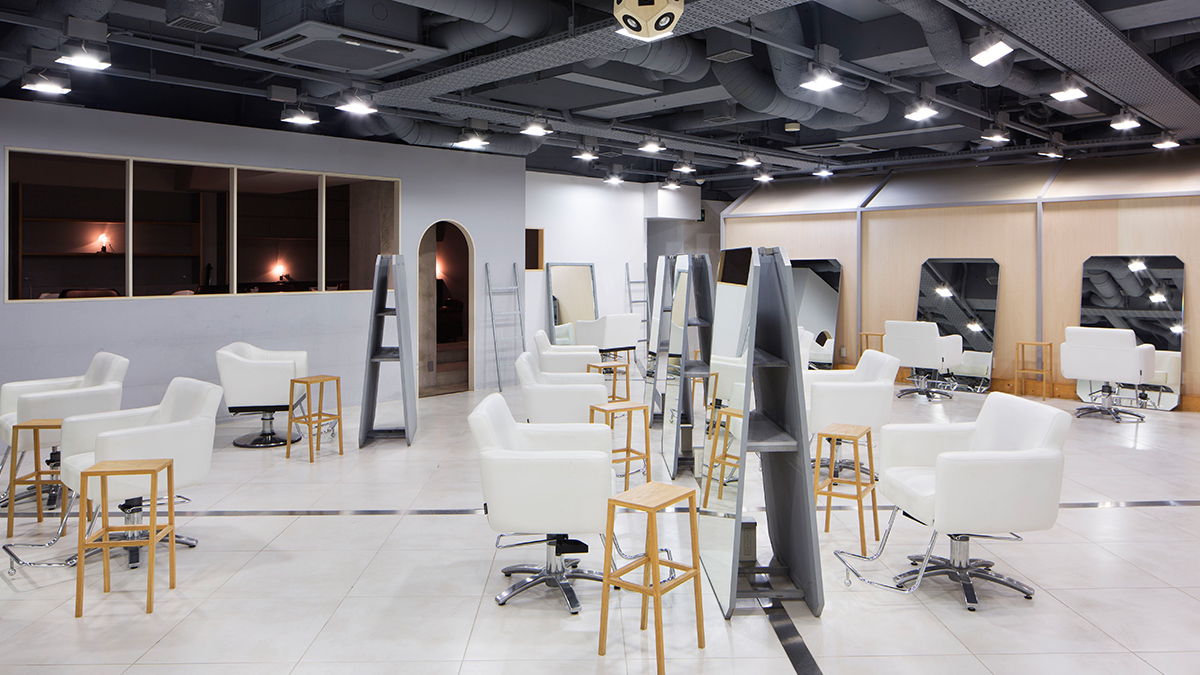 Under the same illustrious LIM brand as LIM nails, international salon Dot+LIM is a fashion fixture in the world of hair design. Known for their creativity and forward-thinking concept, the team covers everything from everyday looks to the more avant-garde. No two looks are ever the same, however, as they seek to make the everyday a little different.
The salon's philosophy is to create beauty from the inside out. Hair health and beauty stems from its roots, which may explain why Dot + LIM excels in performing rejuvenating head spas. The first of their most requested packages, a Sparkling Head Spa and Deep Conditioning Treatment employs the Aujua salon professional head spa system to personalize a deep conditioning treatment based on individual hair and scalp needs, nourishing and protecting hair from daily damage. Having problems with dandruff and itchy scalp? Detox your scalp with a much-needed Organic Shampoo & Hair Treatment and Sparkling Water Spa session with LIM's original organic products containing 94% natural ingredients manufactured by their Japanese laboratory, LISARCH. The mineral-rich Sparkling Water Treatment used in both packages boost circulation in the scalp, improving oil balance, hair growth, and dandruff control!
Check out Dot + LIM's popular packages:
4. Natura Hair Salon
If you think the name "natura" sounds a lot like "nature" you're not wrong. This is a salon that is aiming for "the ultimate natural style" wth ageless haircuts that blends in naturally with your facial features. An airy, beach-inspired Omotesando salon, Natura is the go-to for models looking for casual beach waves or feminine wind-swept locks. And it appears they're doing something right, as their customers can't stop coming back for more.
While we believe you cannot go wrong with any of their salon packages, we highly recommend trying out their top-selling Quick Scalp Care Honey Pack and Trendy Haircut package that comes with a rejuvenating Sparkling Water Spa Treatment. From timeless and genderless hairstyles to the latest Tokyo trends, discover the best style that suits your face from some of the city's top hair designers and walk out with a new shine to your hair. Alternatively, revitalize dull frizzy locks with their popular Tokio Inkarami Treatment or Keratin Treatment while relaxing to beach-themed imagery playing on a screen to the soundtrack of ocean waves.
Check out Natura's salon package offerings: salon page:
5. Bulb Hair Salon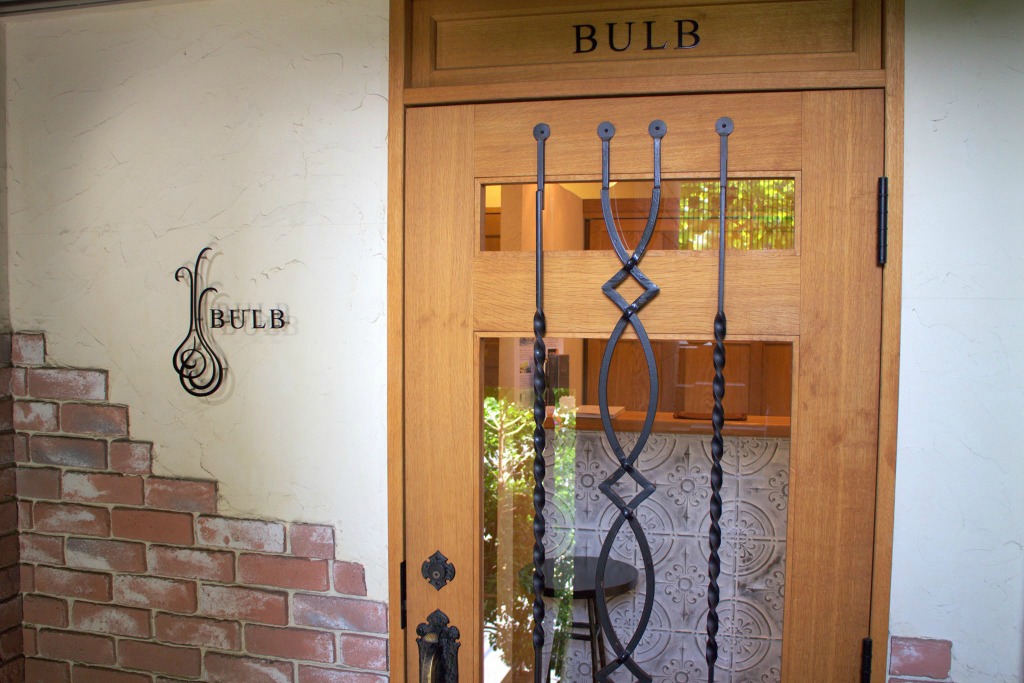 "Hairstyling doesn't have to be lost in translation."
Bulb is a salon that understands good style comes from good communication. Their team of dedicated hairdressers is perfectly comfortable performing consultations and figuring out their clients' styling needs in English. One has returned from a successful career at a reputable salon in New York, while owner Nageyama services a large number of foreign customers, Bright and airy with an industrial-chic vibe, Bulb is not only a place to indulge in a little self-care. It is a salon where every staff member is acquainted with the latest in hair technology, and complements it with their individual skills to create beautiful cutting edge looks.
Their most popular packages? A personalized New York-style Half Head Balayage and an innovative Japanese Hair Straightening Treatment. For those who want to look naturally sophisticated, the Balayage package uses the latest highlighting techniques Babylights and Shadow Roots to create a beautiful blend of shades for an effortless, low maintenance hair color that blends naturally with regrowth. For silky smooth straight hair with a natural finish, their Japanese hair straightening treatment uses a softener containing an innovative formula that adapts to any hair texture. Using the unique formula, hair can be flat-ironed out at low temperatures, which is much less damaging than the conventional technique. Walkout beautiful after an afternoon with some of the most sought-after hairstylists within English-speaking hair salons in Tokyo!
Check out Bulb's popular packages:
6. HOPE Hair Salon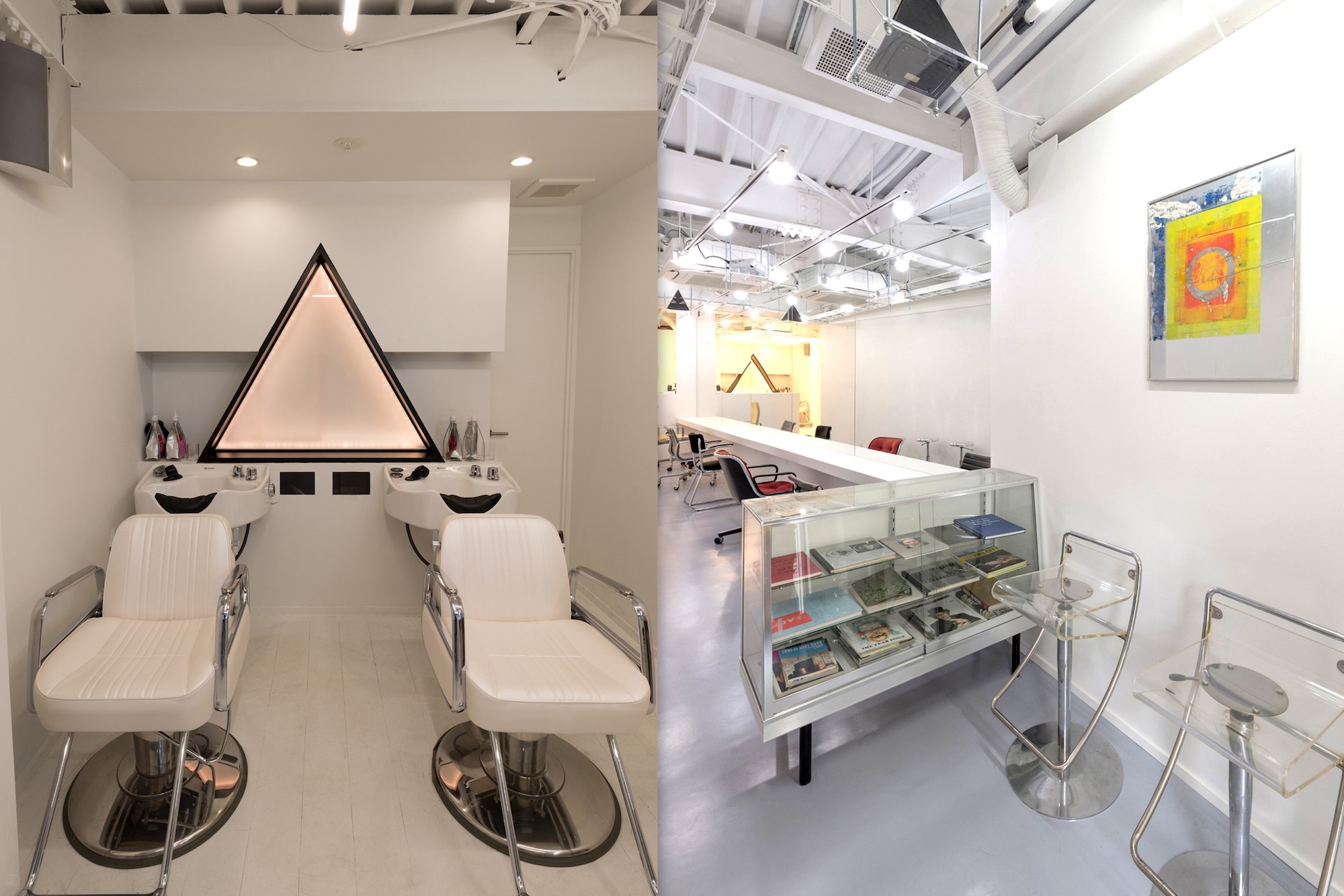 First opening their doors in December 2018, HOPE features a stylish geometrical-inspired interior with unique and retro decor reminiscent of the movie "A Clockwork Orange". Owners Yuta and Koki only swear by the best in quality services and products and do not make any compromises. Therefore, your hair is more than safe under their well-trained hands. Yuta has spent a year working in Melbourne where he acquired the skills to differentiate hair types and bone structures between Asians and Westerners. Even after his return to Tokyo, his Melbourne customers still request his service during their visits to Japan. Koki, on the other hand, is a hair volume expert specializing in haircuts that require advanced scissor techniques, such as bobs and short hairstyles.
In Tokyo, only a few salons offer the Japanese hair straightening/smoothing treatment Straight-Cure service and Hope hair salon is one of them. The latest and fastest straightening technique on the market, Straight-Cure combines the Japanese straight perm and hair repair treatment methods with minimal damages for silky smooth hair that lasts over 2 months! Enjoy undamaged, natural-looking straight hair treatment and the freedom of hairstyle change under the hands of talented stylists at one of the most internationally-minded English-speaking hair salons in Tokyo.
Check out HOPE's Straight-Cure package:
7. Boy Attic, Boy Tokyo Hair Salon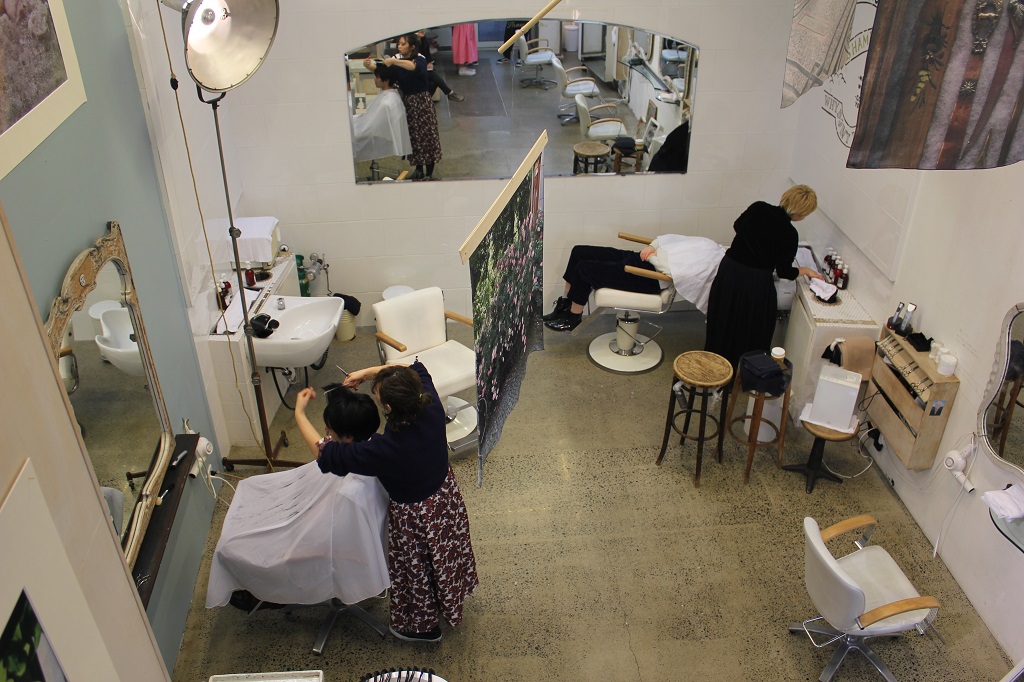 Legendary hair designer Masayuki Mogi created the boy salon group following a successful career as a reputable art director at Vidal Sassoon in London. Bringing with him the Hazushi technique, Mogi's original haircutting technique combines world-class detail-oriented craftsmanship with a bit of a playful "off" element. This "off" element is key customizing looks for each client. All boy stylists are capable of adding this playful flair to any hairstyle to complement each client's personality. The freehand haircutting technique requires the use of a steady hand on dry hair and occasional stepping back and flicking of the hair to check for overall shape and balance. Unique cutting technique aside, each hair consultation includes a personalized hand drawing of the final look that clients can bring home. Come meet the hairstylists who love connecting with their customers, in a unique space designed with sound, space, lighting, and service in mind.
Check out Boy salon's most popular packages:
8. Apish Cherie Hair Salon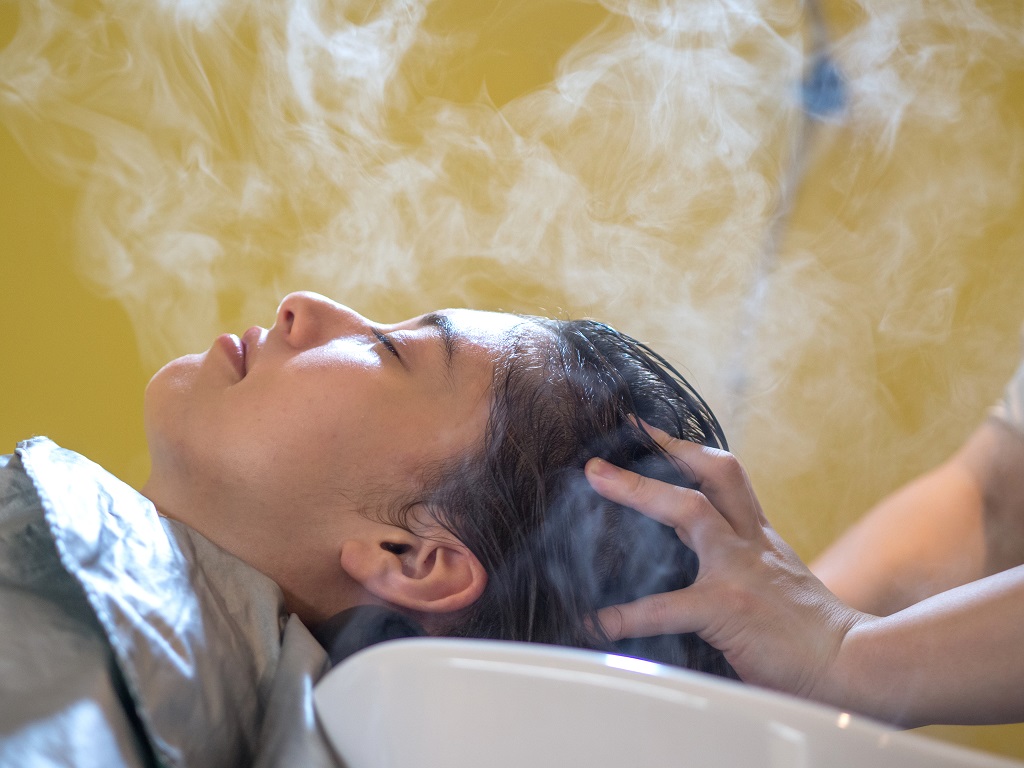 Generally speaking within the Japanese beauty industry, only 3 out of 1000 salons manage to stay open for 20 years. So it's by no short feat that the Apish brand has been around for over 20 years as a trend leader within the Tokyo hair salon industry. Owned by celebrity hairstylist Tetsuya Sakamaki, the Ginza branch features an all-female staff of certified hair and scalp care specialists. All of whom are ready to serve clients with the ultimate hair care and relaxation experience. With that being said, it's no surprise that their best-selling hair cut packages come with a choice of a Tokio Inkarami Treatment or Head Spa session.
Containing the Nobel Prize-winning ingredient fullerene, the Tokio Inkarami Treatment uses patented technology to strengthen hair by up to 140%. The treatment also solidifies keratin into the hair for hair repair, growth, and volume. On the other hand, the tailored Head Spa session makes use of Japan's innovative holistic spa system and Apish's original keratin-infused scalp treatment for intense scalp hydration. Sit back and enjoy a relaxing afternoon head massage under the top-notch techniques of Apish Cherie stylists, and wake up with healthy, bouncy hair.
Check out Apish Cherie's most popular packages:
9. LIM Nail Salon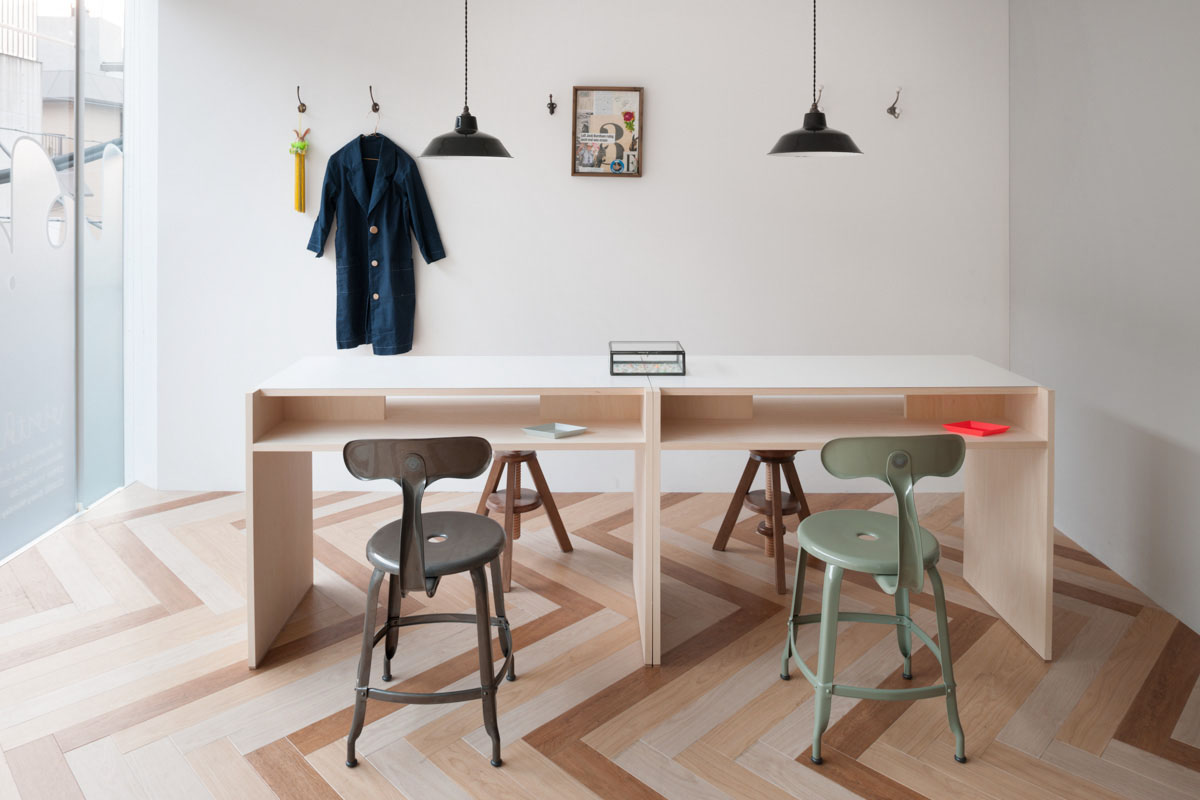 Popular among women in their 20s and 30s, LIM's innovative nail art for short nails went viral in the fashion industry and on both national TV and fashion magazines. The secret to their success? Original designs feature sensitive floral art, geometric patterns, and unique use of nail art parts. With 20% of their clientele hailing from outside of Japan, they are more than capable of not just Japanese-styled designs but also executing and recommending foreign favorites.
Experience the finest in delicate nail art design with a bespoke Hand Gel Nail session, by talented freehand nail art masters, a number of whom are lecturers at Tokyo's prestigious Bunka Fashion College. As such, quality of technique is assured at this Tokyo trend setting nail salon. For ladies who like their lashes pretty, they also provide eyelash extension services featuring the same attention to fine detail and creativity.
Check out LIM Nail Salon Offers:
10. Nepenji Hair Salon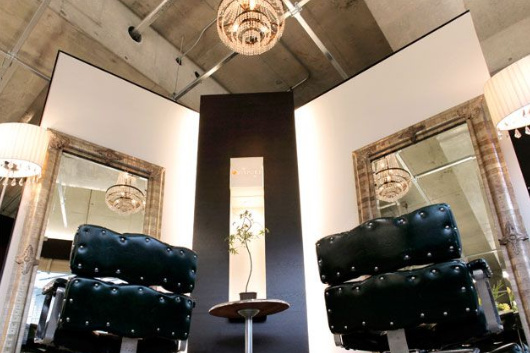 This over 20-year-old salon sits in a quiet unassuming residential corner of the mellow yet trendy Ebisu neighborhood. Owner Kiyoko Matsuzawa was previously a stylist at DevaCurl Devachan, the New York curly hair specialist salon. The fluent English-speaker salon owner decided to bring home the curly hair cutting technique of the highly reviewed DevaCut with Nepenji.
Unlike traditional curly hair haircuts where stylists work on wet hair, DevaCuts require more time so expect sitting for a little longer than your ordinary haircut. As each curl takes on a different shape, the haircut is done curl by curl, taking into consideration the overall balance of the look. Which is why, hair is cut in its natural dry state in order for the stylist to view individual curls in the way it usually looks on a daily basis. By doing so, resulting curls come out with much more definition compared to brushed-out wet cuts. A similar concept is also used for coloring curly hair.
Curly hair specialists are hard to come by, even in countries where many have naturally curly hair. So to have a Devachan-experienced stylist at an English-speaking hair salon in Tokyo is quite the rare gem! Don't have curly hair? Nepenji staff welcomes clients of all hair types and textures, and non-curly hair customers can expect to enjoy the same level of care and attention to detail. PS. If you are in the Omotesando area, we also recommend checking out their branch Unsarto hair salon.
Check out Nepenji Salon Offers:
And that's a wrap! We hope you enjoy your pick of TBS customer-approved English-speaking hair salons in Tokyo. Before you leave, don't forget booking through Tokyo beauty Stars English-speaking reservation service is not only free, but also gives you access to exclusive discounts at top-notch Tokyo hair salons. With getting lost in translation the very least of your worries, all you need to do to prepare for your next salon visit is to start searching for the perfect hair inspo photo.