---
The First Hair Trends Revealed
The event was held at the National Yoyogi Stadium, located at one end of the iconic tree-lined Omotesando street, just a short walk from Harajuku station. At 2.30pm, the doors opened to about 3000 people who turned up to see the show, and we were very excited to be among them. Once inside, the lights went down at 3pm and the venue was transformed into a setting fit for a rock concert – with the salons, their hairstylists and the models as the stars.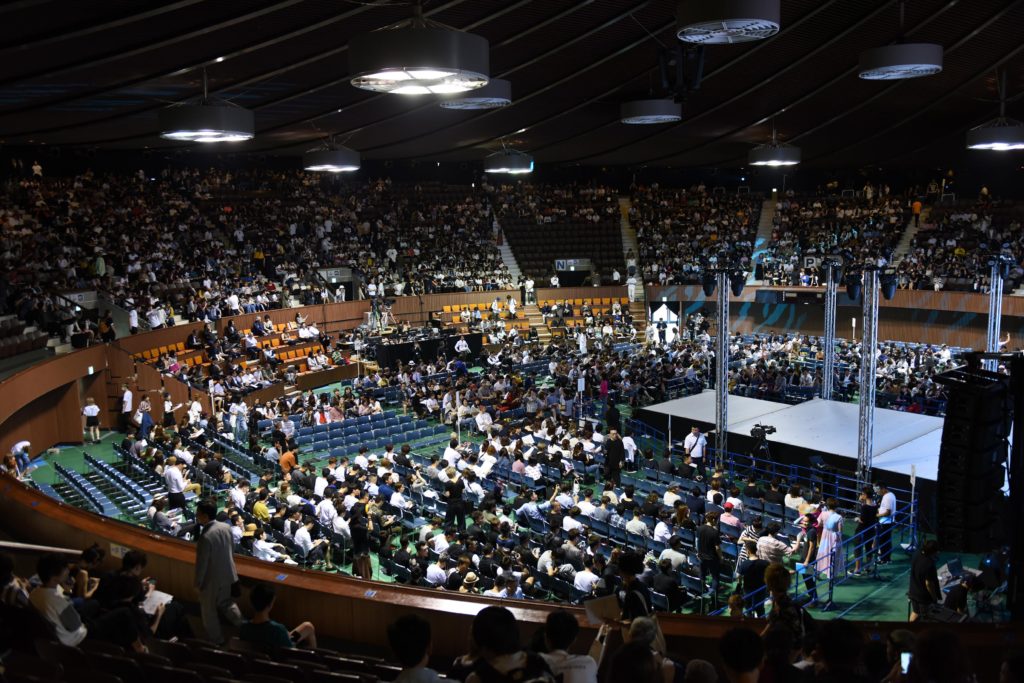 Opening speeches were made and the show was off to a dramatic start: the first hairstylist expertly cut a curtain of a model's hair into an edgy straight bob – a style that seemed to be a strong theme throughout the show, as well as short choppy styles. These hairstyles are quite a surprising departure from the popular feminine and 'girly' Japanese look, where long hair, often curled at the ends, is preferred for a softer appearance. Salon PEEK-A-BOO also showcased jagged short cuts and straight bobs with sharp bangs, while Double/HEARTS showcased a similar theme with vibrant colors in the mix. We also enjoyed their quirky performance that was set to 70's rock music.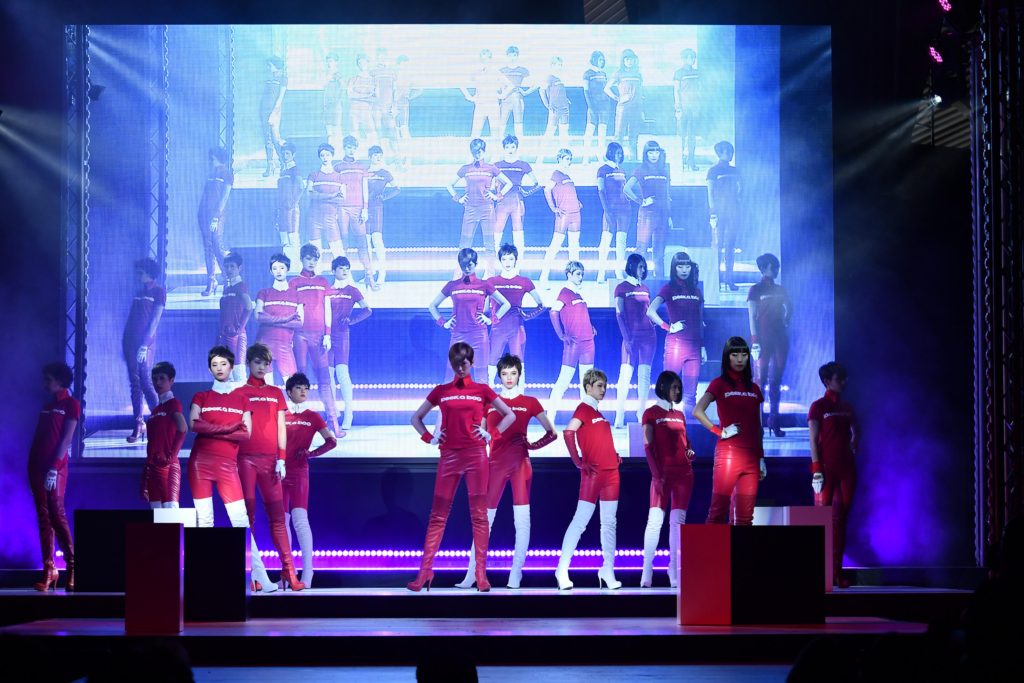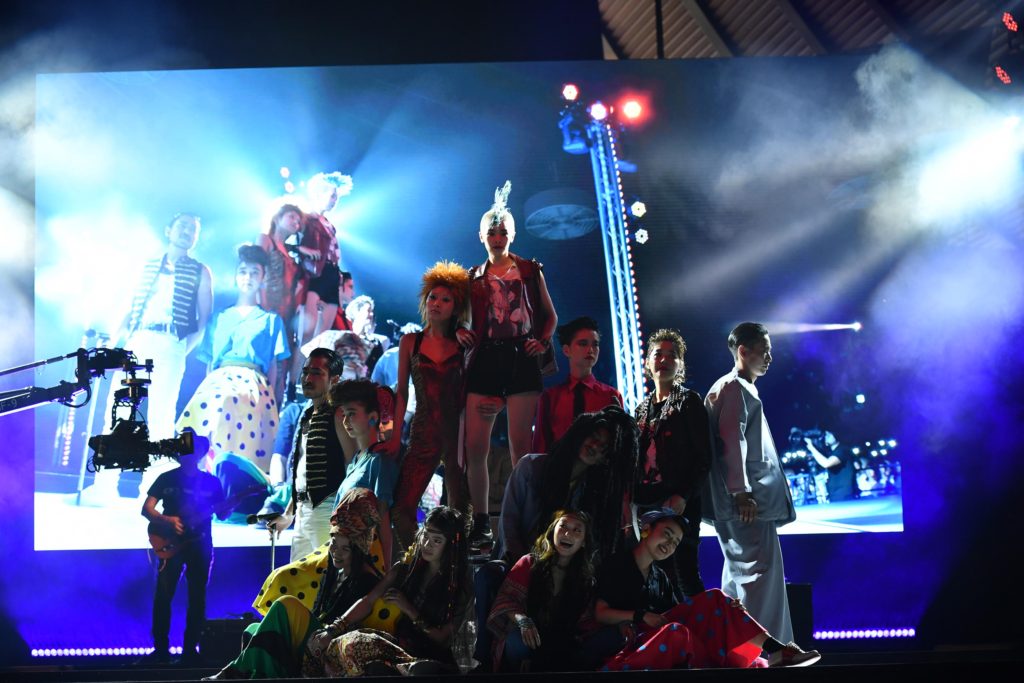 Japanese Hairstyles Feature Bolder Hair Colors
Speaking of color, BLANCO had quite a futuristic twist in their performance with male models in white garments sporting neon hair colors. This takes the international, colorful hair trend even further, as more people are veering toward bolder and more unique looks for their hair. With Japanese fashion and beauty styles often being global trend starters, we may see these neon hair colors more often in magazines and fashion shows soon. ANTI used similar hair colors in their performance and in true Japanese fashion, their showcase was wonderfully weird and entertaining.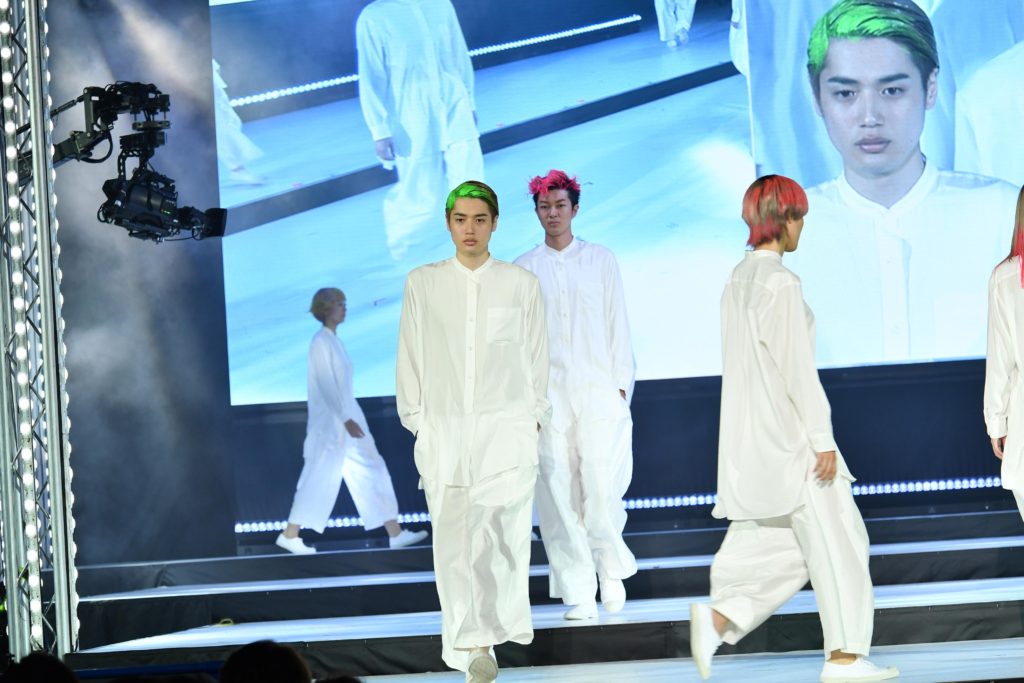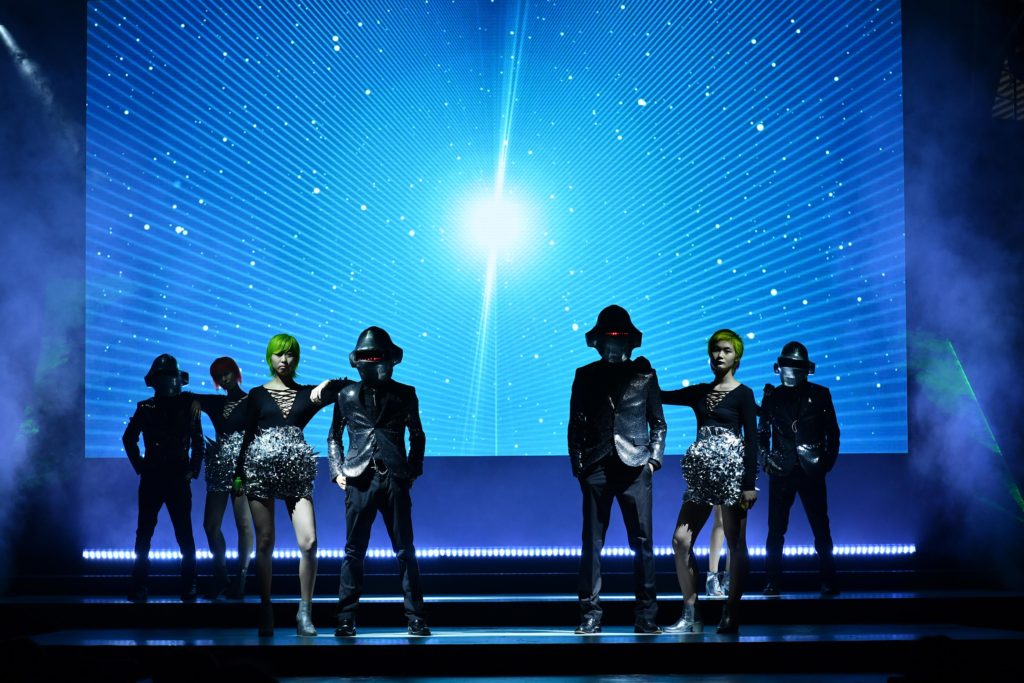 Then there were the more subdued performances like imaii's showcase with just one stylist and model gracing the stage, with a bongo drummer gently tapping on his drums in the background. The hairstyle was expertly created from start to finish, and we were transfixed as the stylist changed the model's hair from an average shoulder-length style to a flowy, touchable look, perfect for an evening out.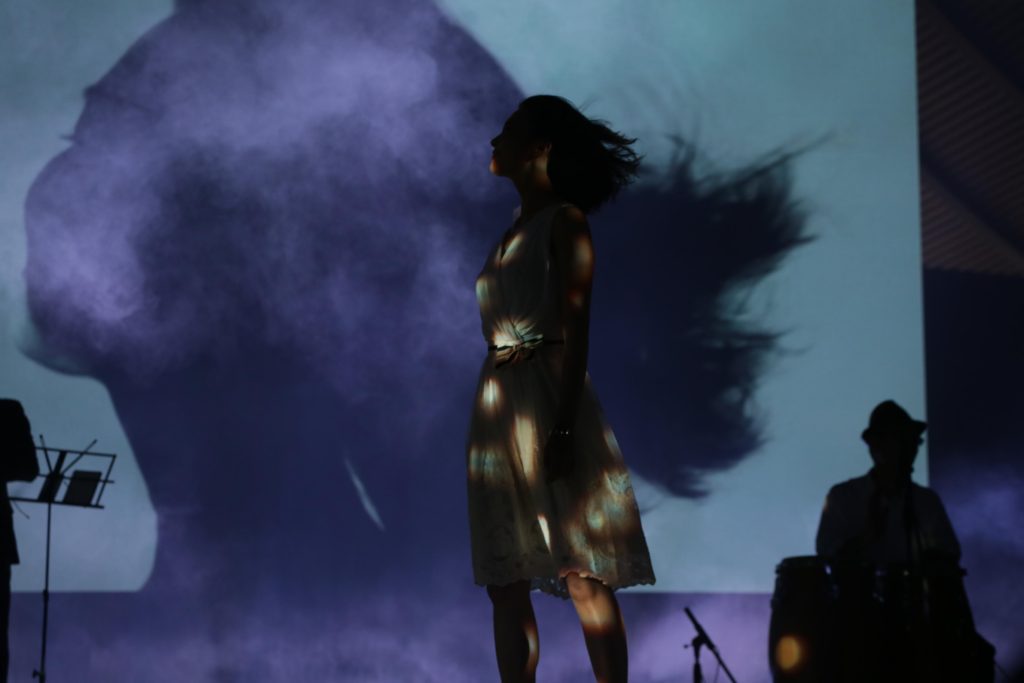 Salon ZA/ZA gave their models a more playful look and styled their hair into big flips, adding colorful hair extensions. They also gave the hair lots of height with teased waves and ringlets. We loved seeing AFLOAT's models with a variety of looks, from fiery red bobs to long blonde waves fluffed up for an easy beachy look.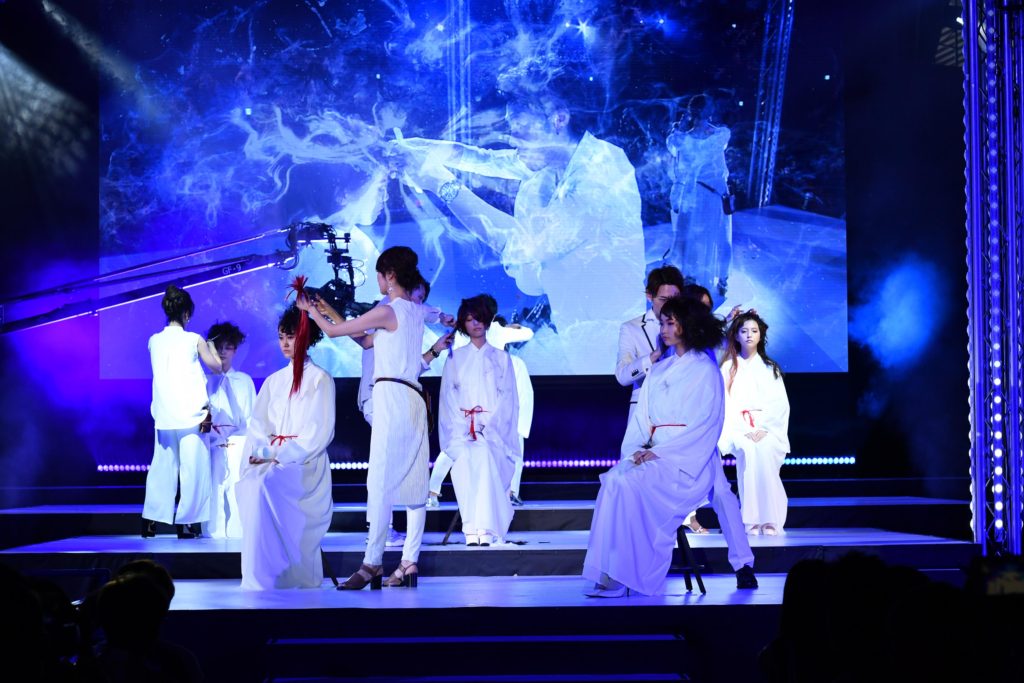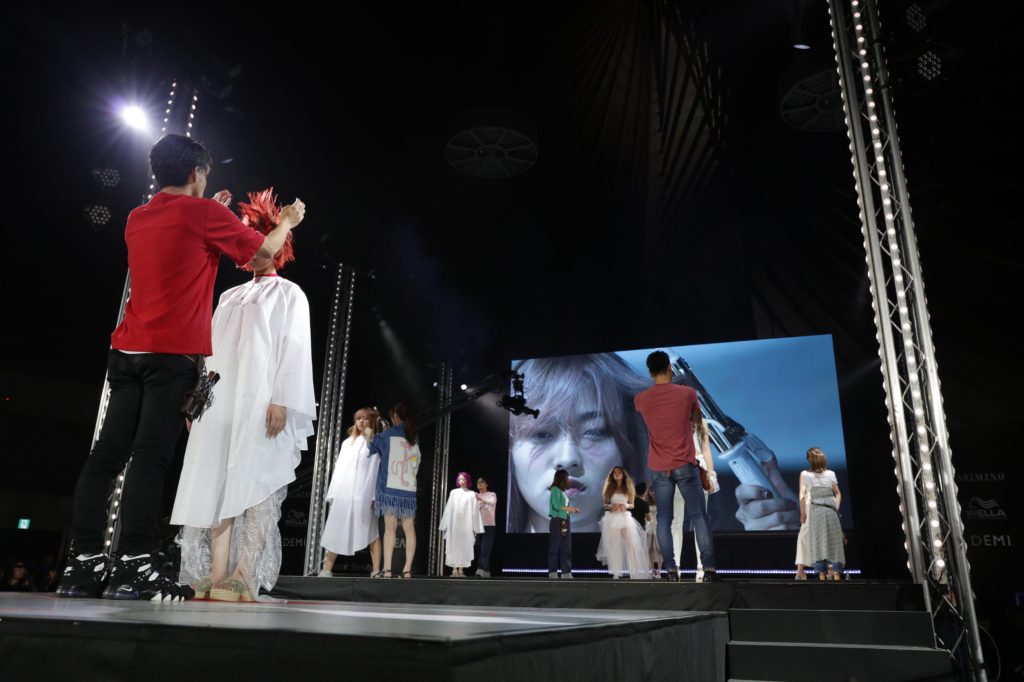 Of HAIR had a distinctly feminine touch in their hairstyles. The models' hair was styled into natural, shiny waves with blonde highlights – perfect for the summer.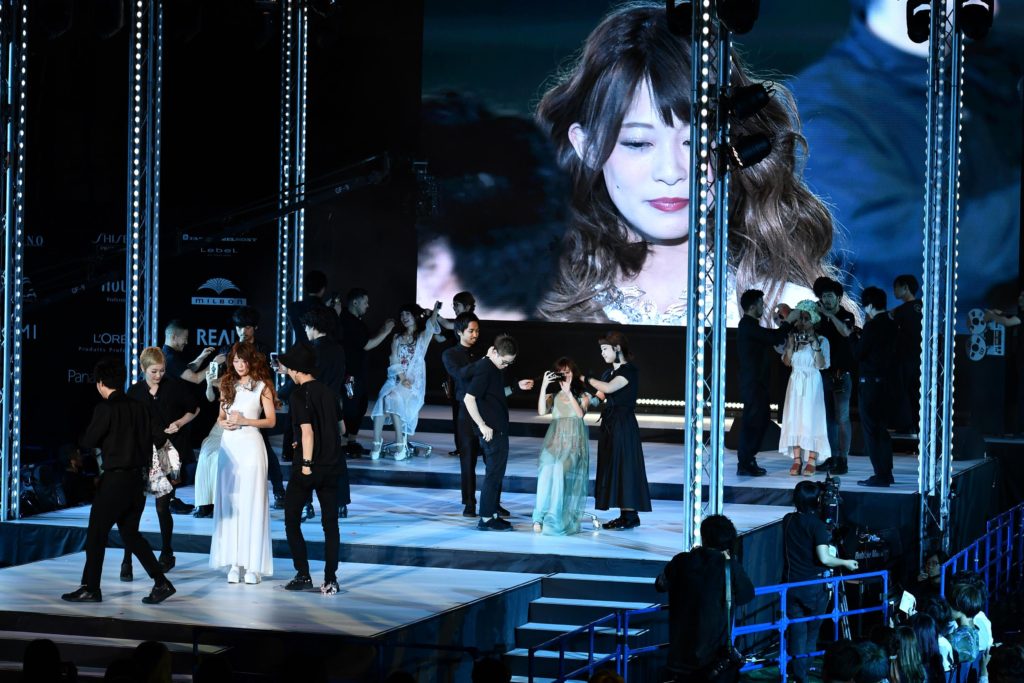 Other Japanese salons that were featured were ACQUA, back stage, BEAUTRIUM, KAKIMOTO ARMS, HEARTS/Double, MINX, TAYA, TONI & GUY and ZACC.
An Edgier Outlook for Future Hair Trends
The 'Omotesando Collection' hair show more than met our expectations and it was a wonderful experience overall. The music was fantastic, they even had one of Japan's best beatboxers perform, and it was interesting to see how cutting-edge hair techniques were used by highly-skilled Japanese hairstylists. It also had us thinking about what fashionable hairstyle to try next. The message was clear – Japanese hairstyles are veering towards an edgier look and we look forward to seeing how these new hair trends will evolve in the near future.