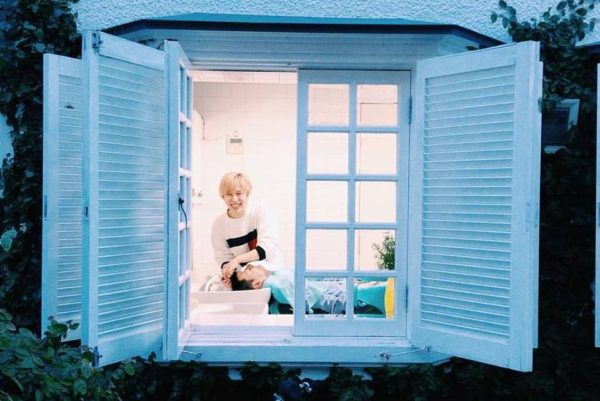 Japan's Secret to Amazing Hair
An all-in-one hair package including a haircut, 3 step deep conditioning treatment, shampoo, blow dry and style, as well as an originally designed Japanese hand towel, exclusive to Ultra-C customers.
Salon Price 11,124 JPY
TBS Price 10,500 JPY
tax included
Harajuku, known for being the ultimate hub for the latest fashion trends, for both the young and the young at heart, and its 'kawaii' culture, is also the place to go if you want to get the best hair experience in a unique setting. Ultra-C, recently celebrated its 20th anniversary serving as one of Harajuku's most loved hair salons, particularly popular with the local expats here in Tokyo.
---
The 'Omotenashi' Welcome!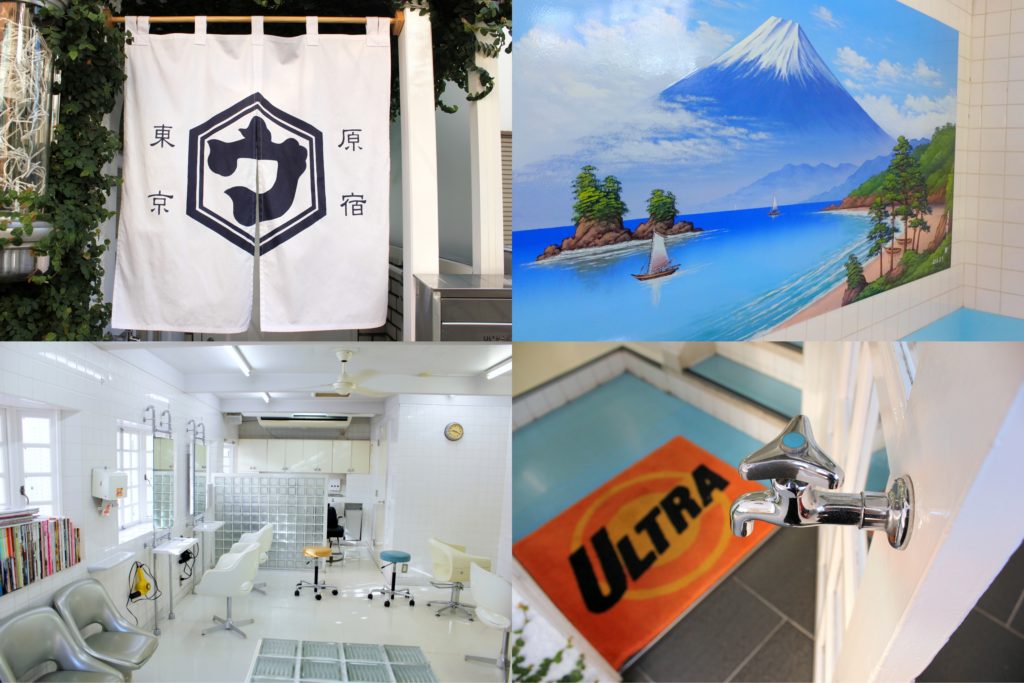 An all-in-one hair pampering experience!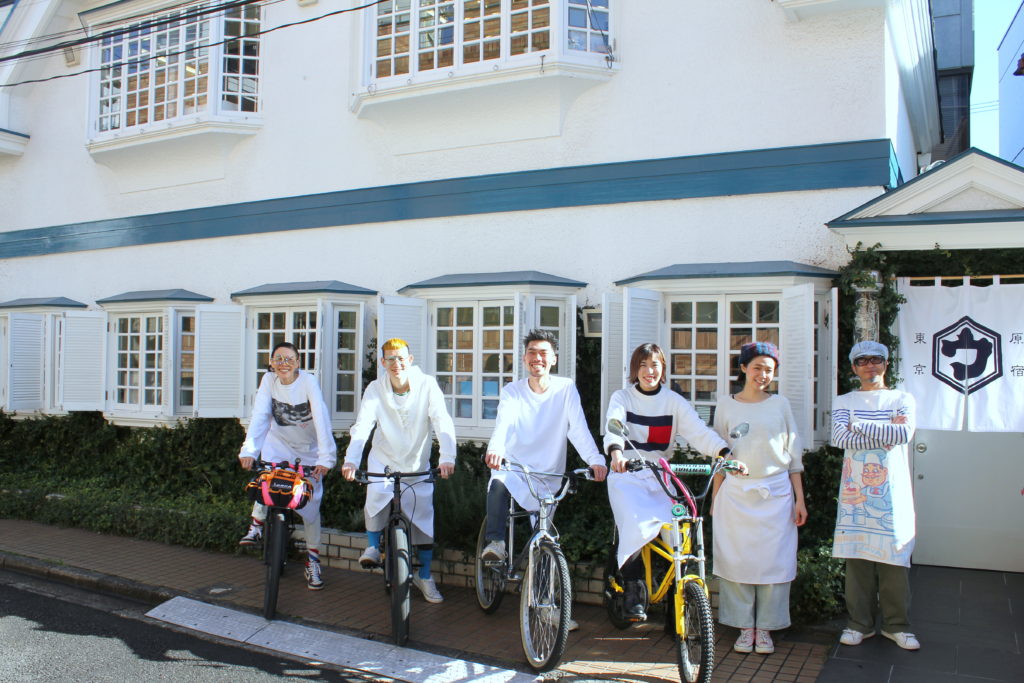 The very warm and friendly staff at Ultra-C.
Entering the salon, you'll instantly feel energized by the bright and instagram-worthy interior. From its retro chairs to the shiny bathroom vanities on display, you can't help but feel as though you've just stepped into a traditional Japanese bath house to get your hair done by some of the best hairstylists in the business.
The Top Stylists at Work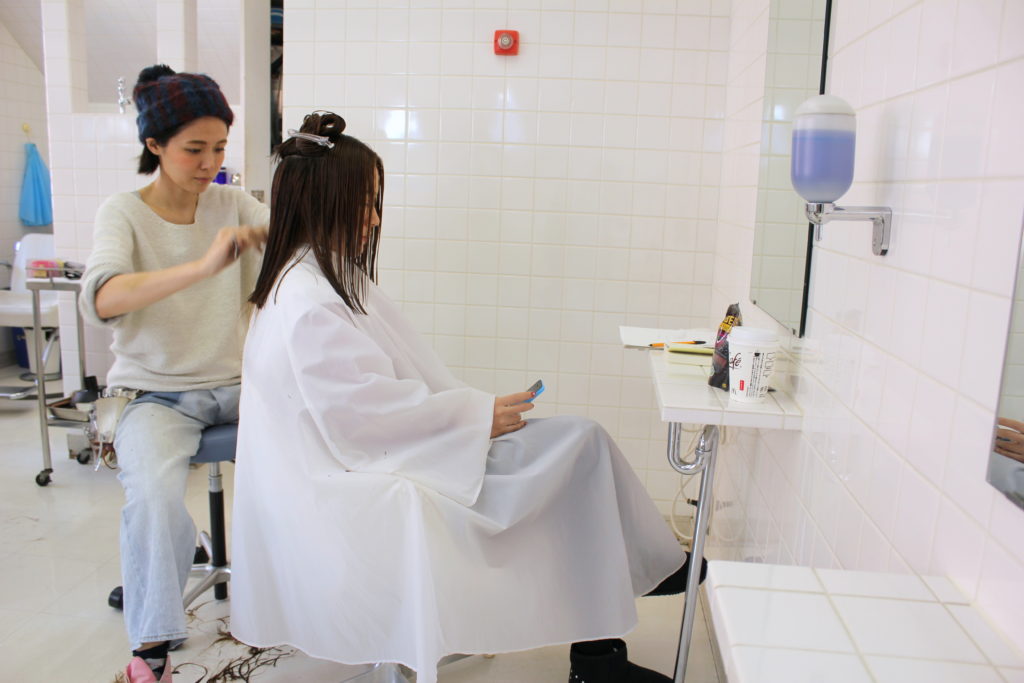 Hair makeover in progress!
After showing a few hair style inspirations to Master Erika, she started snipping away to create the desired look. It's easy to see why the salon is a huge hit with the locals here in Tokyo as they really know how to cut all types of different hair. You can literally get your ideal hair cut in a matter of minutes, and trust that your hair is in the best hands while doing so.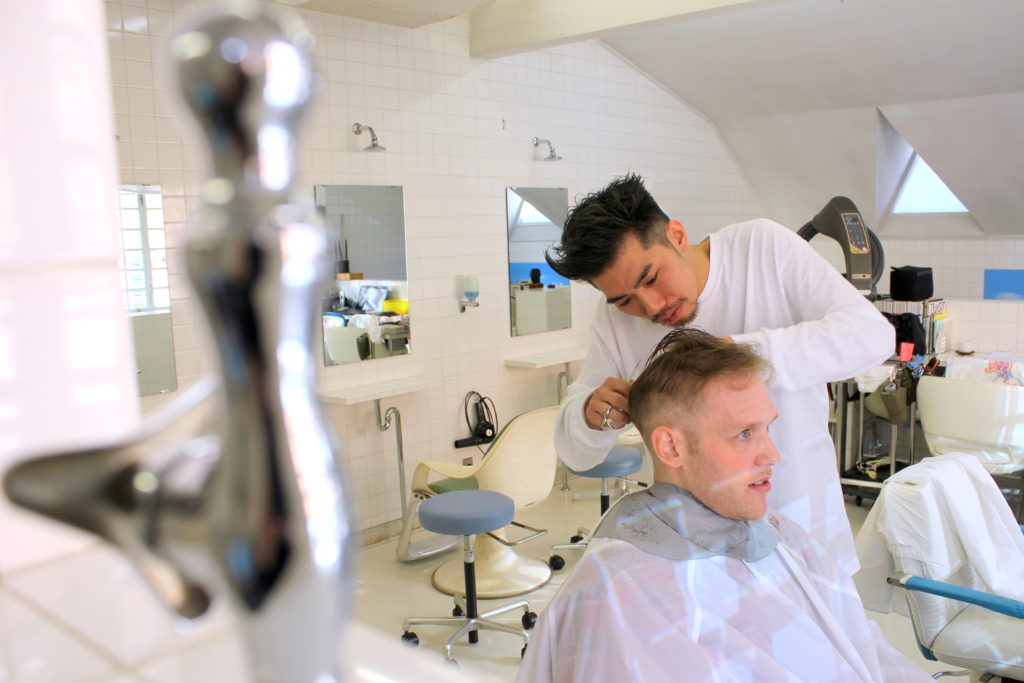 Master Ishida working his magic.
Mr. Mirror, pictured above, has been living in Japan with his family for a while now and only trusts the staff here at Ultra-C to cut his hair. Their expert stylists have extensive experience in dealing with all different hair types, and face shapes, that you can have the highest confidence in their professional services. The attention to detail they give to their clients is a rare find in the hundreds of salons scattered all over Tokyo.
Deep treatment hair experience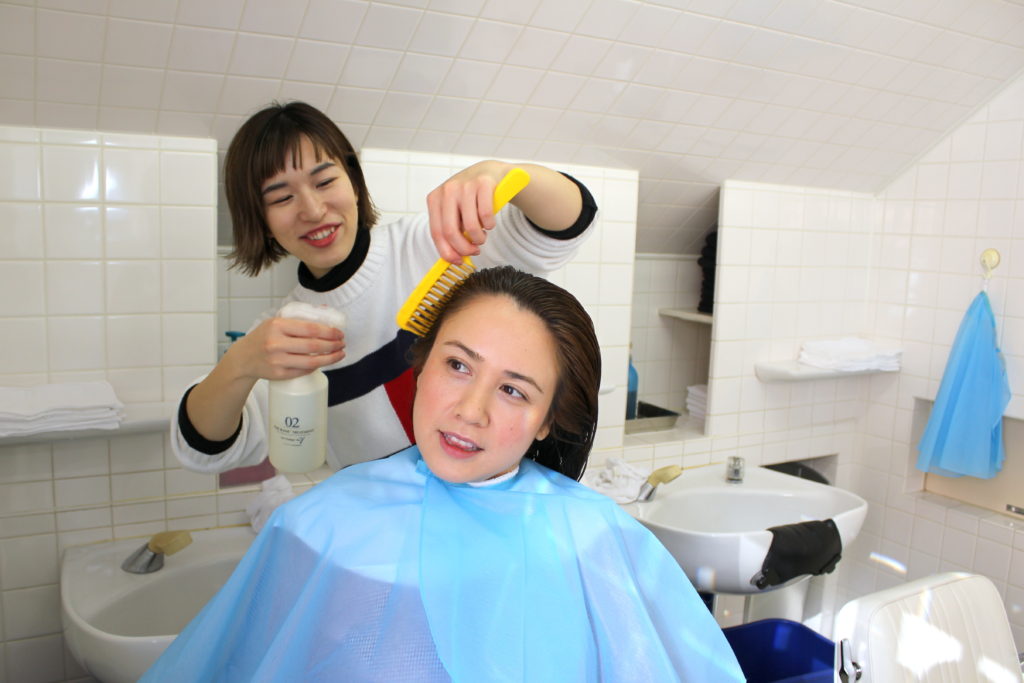 Ms. Gasshie combing in the moisturizing treatment
Ever wondered why Japanese women have such beautiful, youthful and shiny hair? Well, getting hair treatments here is not only a luxury but a pure necessity when one wants to achieve gorgeous, luscious locks.
The RAME RAME treatment is exclusive to Japan and has all the ingredients to help repair the most damaged hair, including keratin, amino acids and ceramide.
The first step of the treatment repairs the hair from its inner core with the hair professional combing in the rich moisturizing treatment. They then rinse off any excess oil and gently pat the hair dry with a towel, followed by applying the second part of the treatment focusing on the outer hair follicles, ensuring its evenly distributed from the roots to the tips. Finally, comes the third part of the treatment to smoothen the hair follicles, followed by a gentle distribution of alcohol to help seal in all the goodness. The end result after their 3-Step treatment is glossier hair with higher elasticity and shine.
Ultra-Chic Hair Transformations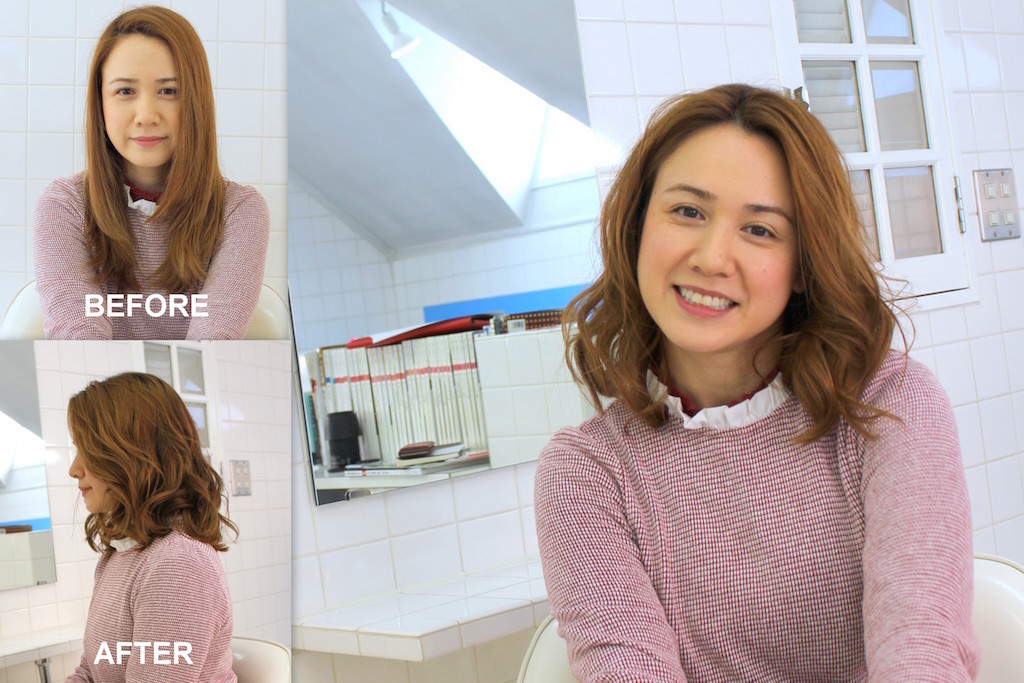 Healthy, shiny and luscious locks!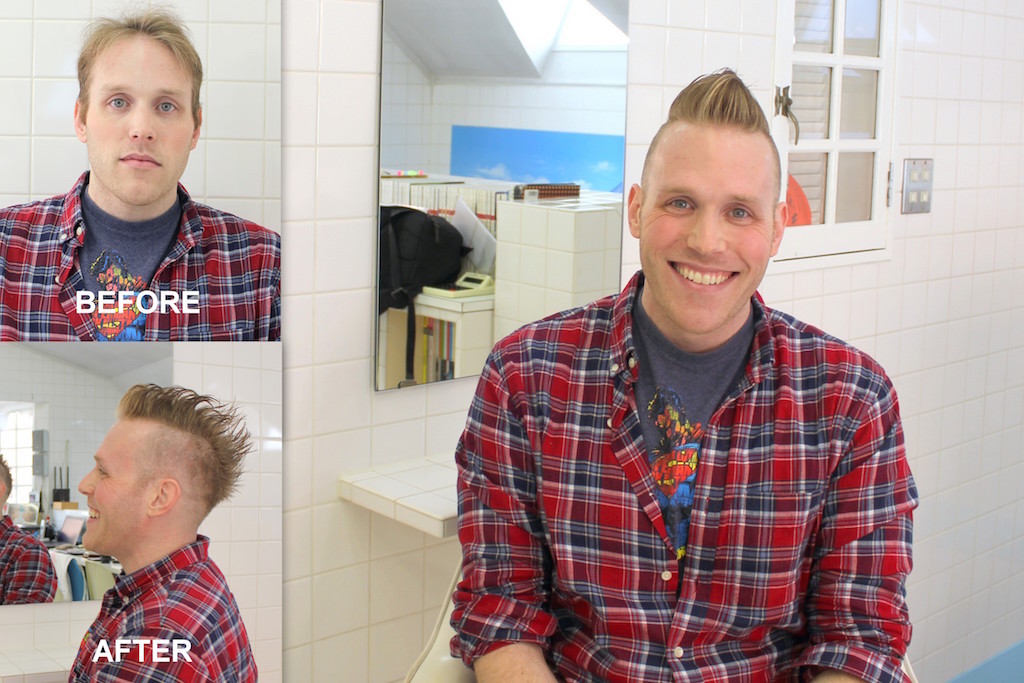 Look at the difference this new cut has made!
The end-results speak for themselves. In less than 2 hours, have a look at how the top stylists at Ultra-C can transform hair from being dull and lifeless, to looking shinier and healthier than ever.
The Ultimate Traditional Japanese Souvenir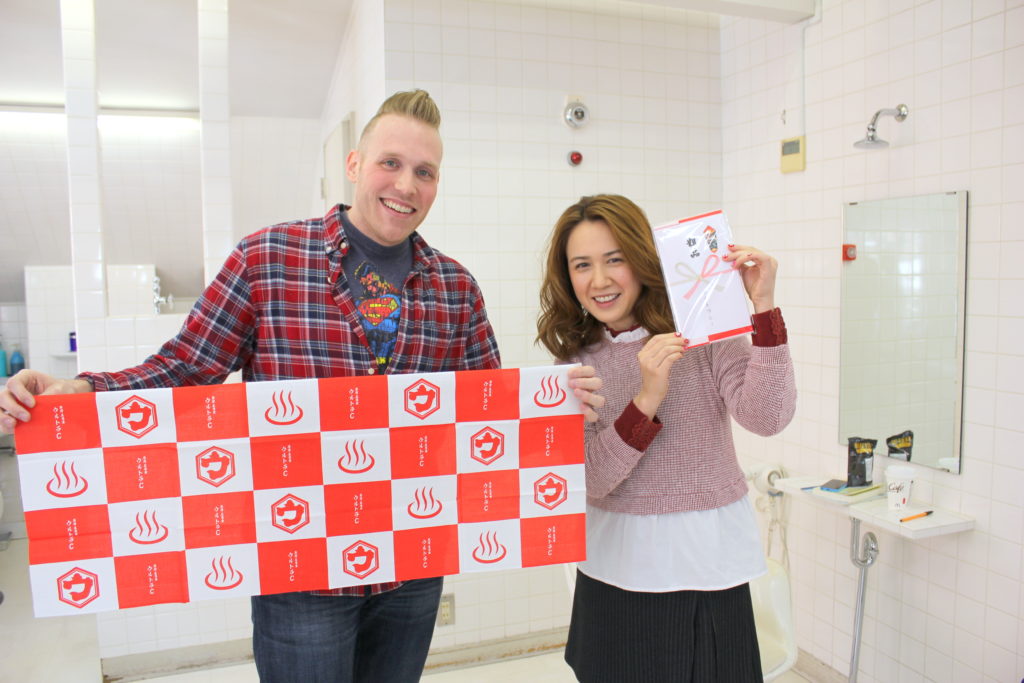 A truly personalised experience!
The team at Ultra-C always make sure that you get the best service in true 'omotenashi' style. They even have their very own traditional Japanese handkerchiefs to make your visit even more memorable.
If you're looking for expert hair services in the heart of Tokyo in a truly unique atmosphere, head to Ultra-C. You'll walk out feeling Ultra-Chic in no time.
Payment accepted:
Cash, VISA, MasterCard, American Express
Service includes:
• Haircut
• 3 step deep conditioning treatment
• Shampoo, drying and styling
• Original designed Japanese hand towel
Duration:
1.5 hours
Language:
Japanese (Fluent)
English (Basic)
Salon:
Ultra-C
Service hours:
• Monday to Friday 11:00 – 21:00
• Saturday 11:00 – 20:00
• Sunday 11:00 – 18:00
Closed every Tuesday
Salon location:
8 minute walk from JR Harajuku Station
After you reserve this service, we will send you the salon address, telephone number and a detailed photo guidance of how to go to the salon from the nearest station in a reservation confirmation email.
---