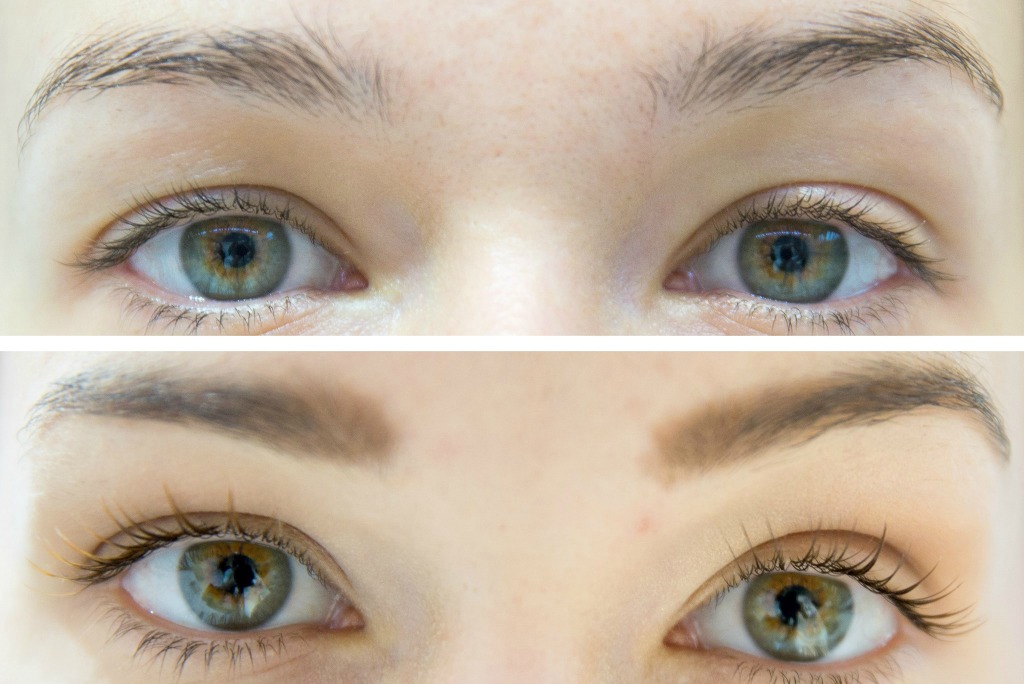 Eyelash Extension Perfection
Enjoy the most beautiful eyelash extensions customized and professionally applied after a comprehensive consultation. Choose from 120 high-class extensions in any color and style of your choice.
Salon Price 14,580 JPY
TBS Price 10,800 JPY
tax included
Your eyes see world and the world sees you through your eyes, so it's important for your eyes to look their best. With eyelash extensions you can achieve an elegant yet natural look, giving you that ultimate youthful glow while saving time on your morning beauty routine.
---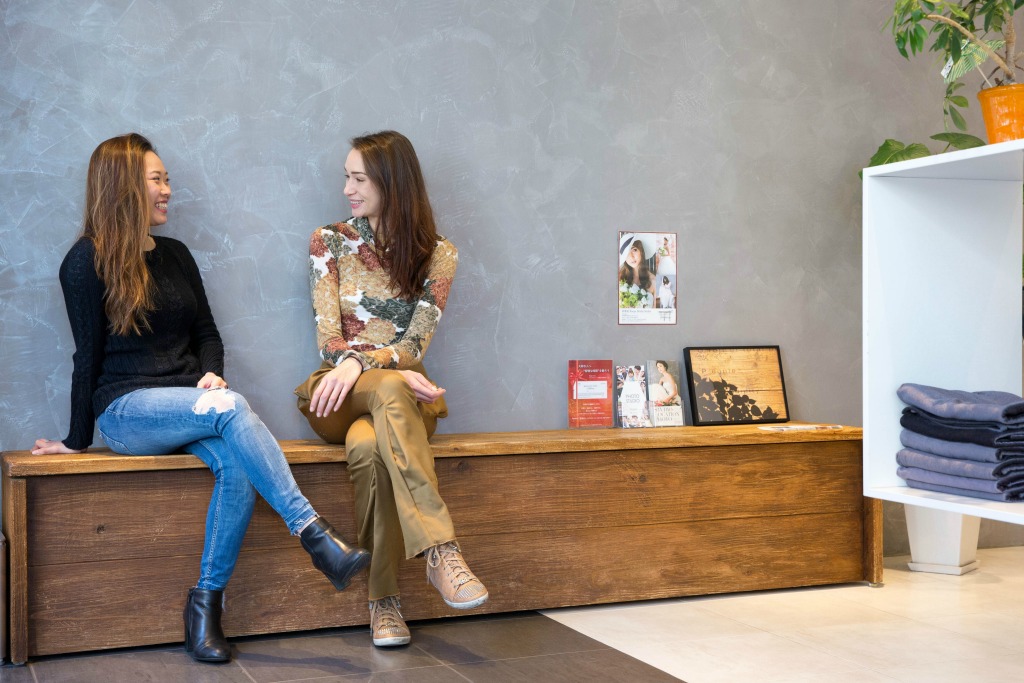 The two models were excited to get their eyelash extensions.
Upon arrival, our models were greeted in English by a very friendly, bilingual receptionist. Roops conveniently offers all the premium beauty services needed for a total beauty treatment: hair, nails, eyelashes, head spas, massages, bridal services...they have it all!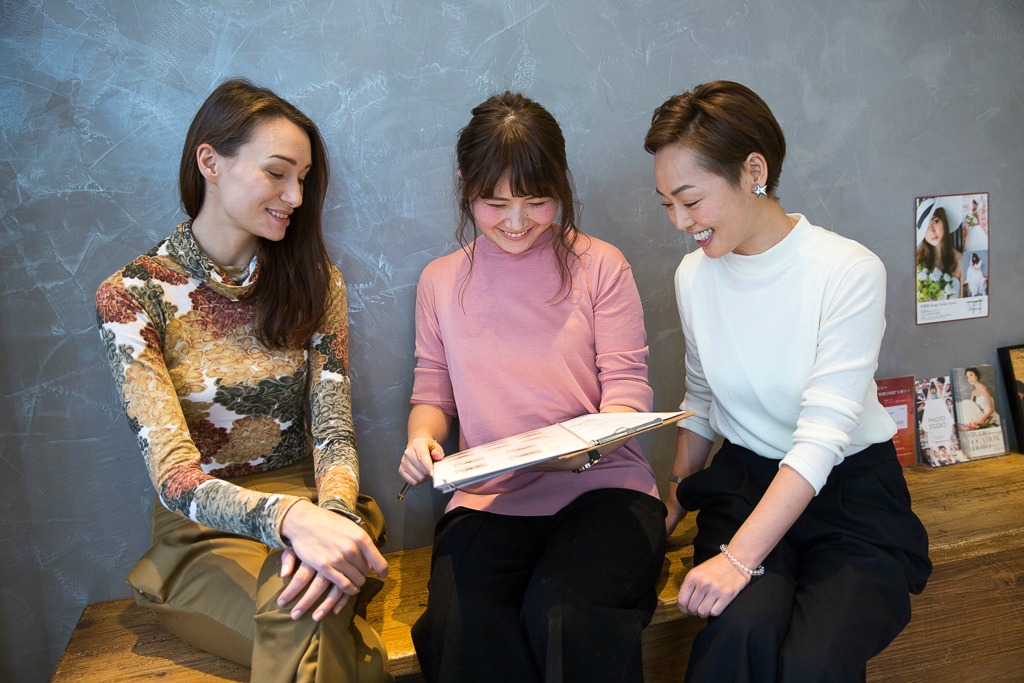 The friendly bilingual receptionist helping our models
Consultation with Your Professional Eyelists
The service started with a consultation by the Roops eyelash specialists. In Japan, these specialists are called "Eyelists". They are highly certified professionals, holding national beautician licenses and professional diplomas in the application of Eyelash Extensions.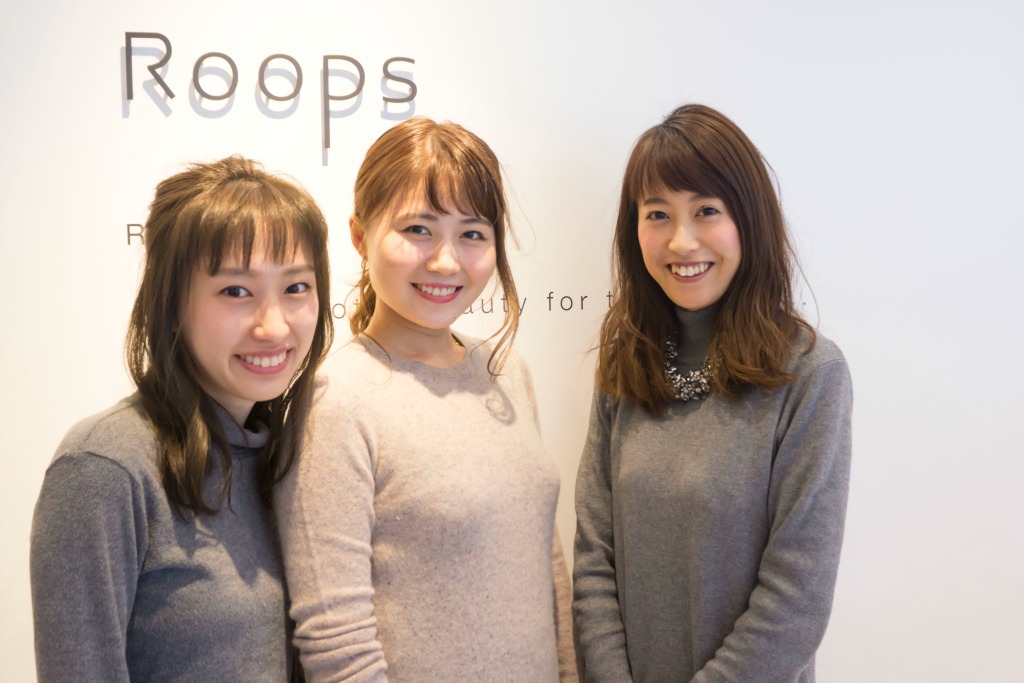 The Eyelists at Roops
The Eyelists showed our models an illustrated table of various eyelash extension designs and explained how each of them can choose the ideal eyelash extensions for her style, using a combination of length, color, thickness and curl types.
Achieving Your Desired Look
Eyelash Material:
Sable is the closest material to natural eyelashes so they are so comfortable that you may even forget you are wearing eyelash extensions! Sable, being a very soft and flexible material, lasts longer and is non damaging. They are also low-maintenance; you just wear them and each lash naturally falls off after a month or so.
Color:
Available in 14 colors (black, 6 shades of cool and warm brown tones, and 7 rainbow colors). By applying different shades of light, medium, and dark-colored eyelash extensions to different areas of the lash line, your eyes can appear rounder, longer, or closer to each other. 3D color effects are also available.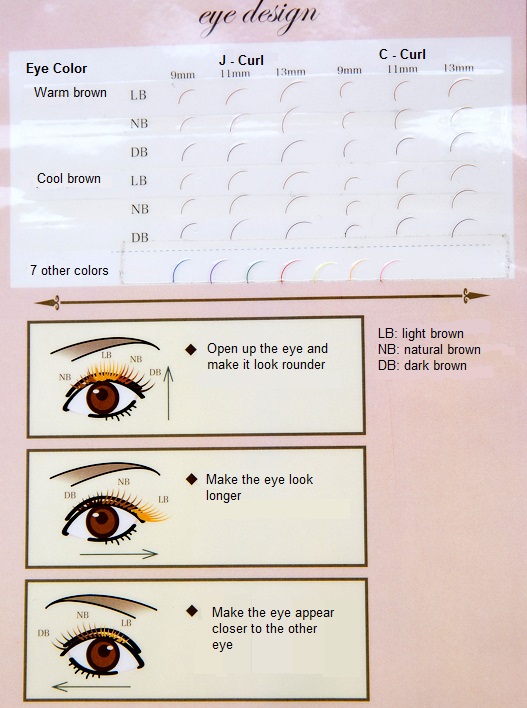 Length:
Available in 10 lengths (from 6 mm to 15 mm). In order to maintain a natural look, the eyelash extensions will be one and a half times the length of your natural eyelashes. However, for maximum effect, the eyelashes can be extended an additional 2- 3 millimeters.
Thickness:
The thickness of the eyelash extensions can be adjusted to create different looks:
0.1mm will give a more natural look
0.15 mm creates a look similar to natural eyelashes if mascara is applied once
0.2 mm gives a more intense/dramatic look
Curls:
There are 3 types of curls available to choose from: J-curls for a natural look, C-curls for a slightly more winding look, and D-curls for higher impact.
The Process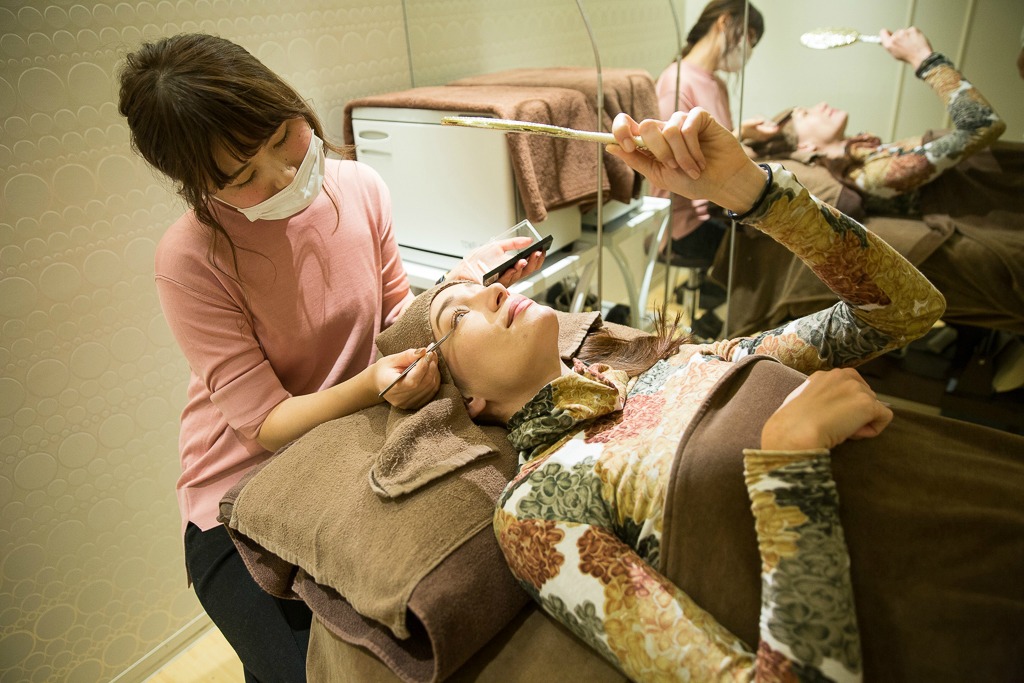 Our models lay down for their fittings. At this point, the customer can make changes if desired.
After selecting their eyelash extensions, it was time to prepare their eyes for the application, and securing their lids with medical tape. They then applied the extensions using equipment hygienically sterilized for each customer.
In addition, the eyelashes and glue used during the application process are both Made in Japan. The safe and sustainable glue is made domestically and the active ingredient, fullerene, is a Nobel Prize-winning substance added to the glue for its anti-aging properties. Fullerene is considered to be effective for removing oxidants and harmful substances causing melanin formation. Fullerene is blended with the glue in order to minimize the risk of allergic reactions and to achieve a more youthful glow to your eyes.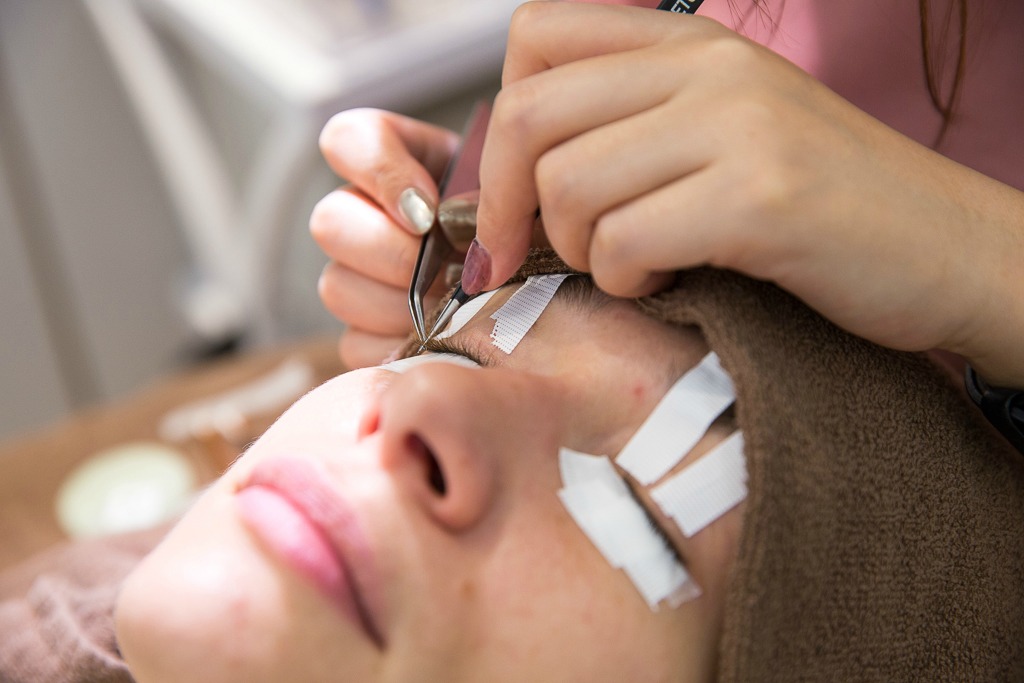 The Eyelists magic hands at work
The Results
As for our models, both chose natural lengths and thicknesses, which best suited their natural eyelashes.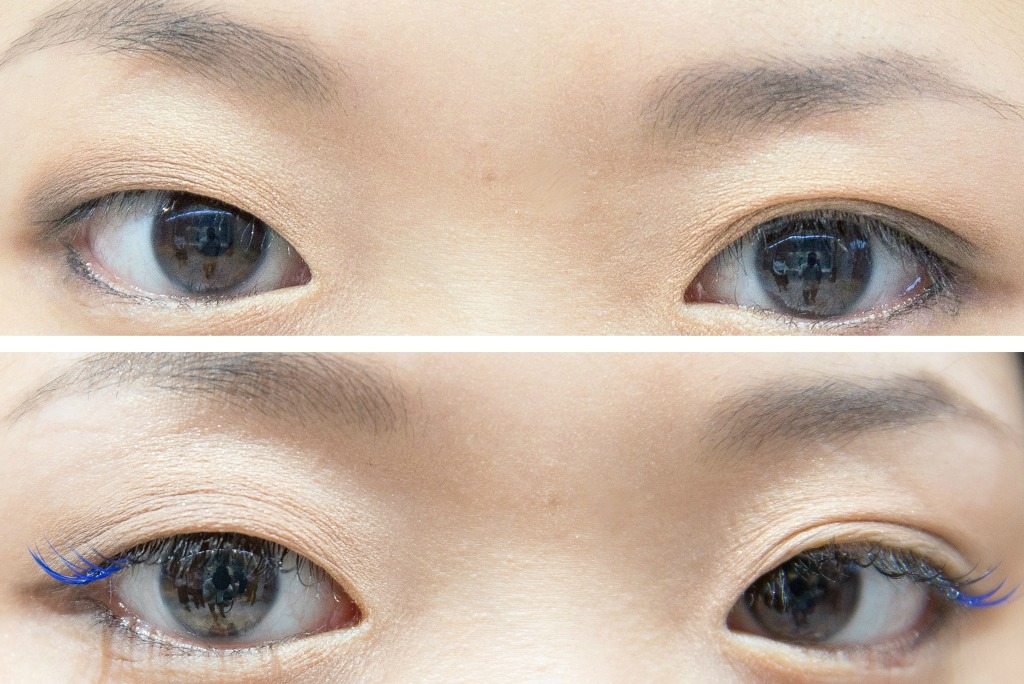 Our Asian model, Ai, selected C-curls that were colored both black and blue.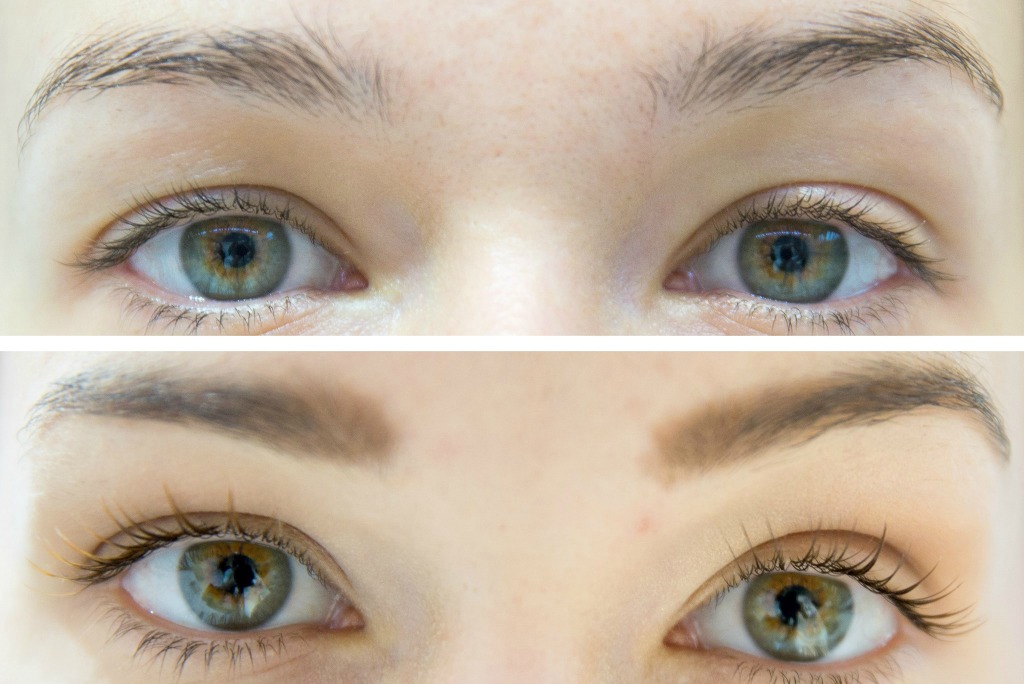 Our Caucasian model, Una, chose warm brown J-curls for her left eye and cool brown C-curls for her right eye.
Look at these results! Our models were really impressed at the difference their new lashes made to their overall look. Head to Roops now for your new set of 'Ooh-la-la' lashes!
Payment accepted:
Cash, VISA, MasterCard, American Express
Service includes:
• Up to 120 individual single eyelash extensions (60 per eye)
• Free old eyelash extensions removal
• Eyelash essence application for thicker stronger eyelashes
• Eyelash coating for waterproof and longer lasting effect
All services are performed by top-class 'Eyelists', nationally licensed beauticians with professional eyelash extension diplomas.
*Please use only oil-free cleanser to remove your make-up. Using an oil cleanser would weaken the glue and cause the eyelash extensions to fall off.
*In general, this service is safe for pregnant women. However, if you have sensitive skin or if you feel uncomfortable laying on your back in the same position for 1 -2 hours, please refrain from using this service.
Duration:
2 hours
Extras:
Free Wi-Fi
Language:
Japanese (Fluent)
English (Fluent)
A Japanese -English bilingual receptionist will help customers communicate with the stylist.
Salon:
Roops
Service hours:
• 2nd Monday, 4th Monday, Thursdays, Fridays : 14:00-21:00
Salon location:
5 minute walk from Omotesando Station (Ginza line, Chiyoda line, Hanzomon line)
After you reserve this service, we will send you the salon address, telephone number and a detailed photo guidance of how to go to the salon from the nearest station in a reservation confirmation email.
---